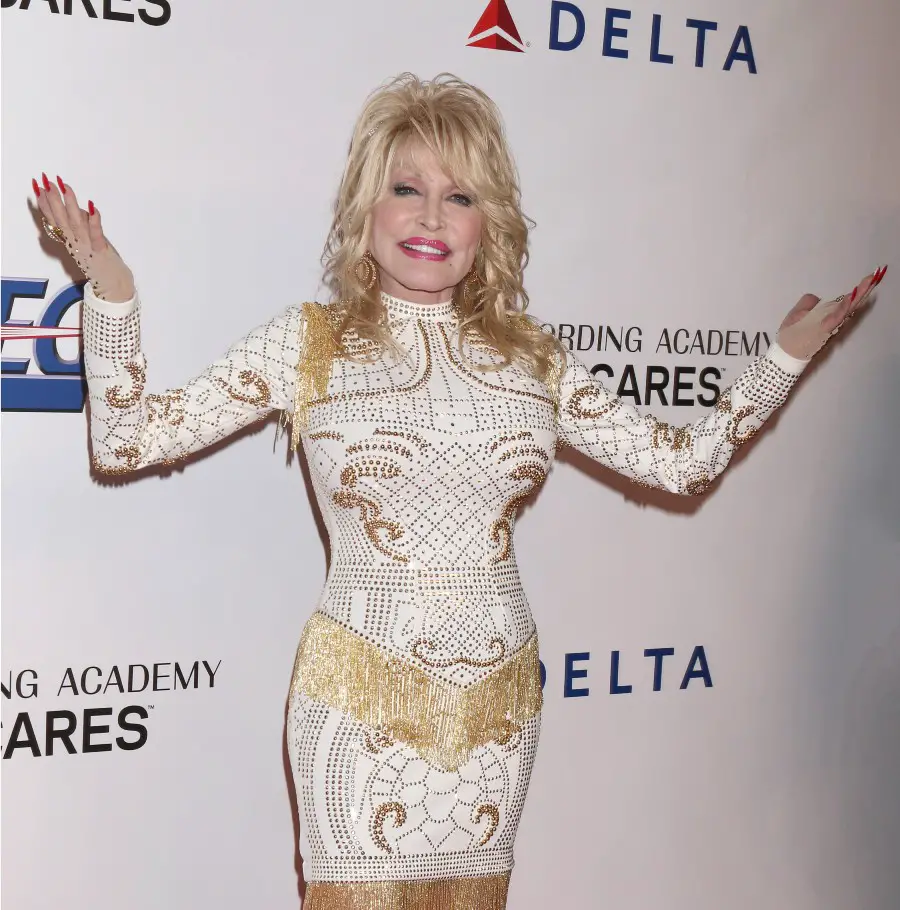 Dolly Parton has accomplished more than almost any other artist, of any genre, but she isn't willing to take all of the credit for her success. The 75-year-old says it's her father who inspired her to work hard — and to remain humble — traits that inspire her still today, more than 20 years after he passed away.
"I always feel like I got my work ethic from my dad," Parton shared in the new Apple Fitness+ Time to Walk experience (via People). "Daddy used to go down to the courthouse where they had erected a statue of me. I remember myself being so proud of that statue … I thought, 'A statue of me in the courthouse yard? That's usually reserved for Presidents and people that have done really great things like that.'
"So I went home and I said, 'Daddy did you know, they're putting a statue of me … down at the courthouse?' she continued. "And Daddy said, 'Well yeah, I heard about that.' And he said, 'Now to your fans out there you might be some sort of an idol. But to them pigeons, you ain't nothing but another outhouse."
Her father may have made light of her career accolade, but he also took good care of the statue as well.
"[He took] a bucket of soapy water in the back of his pick-up truck," Parton recalled of his resolve to keep the statue of his daughter clean.. "That touched me so much. I loved my daddy and wanted him to be proud of himself, as I was proud of him."
It was Parton's father who inspired her to start her philanthropic Imagination Library, since he was unable to read.
"The Imagination Library came from a very serious place in my heart," Parton previously told CNBC. "My dad and a lot of my relatives that grew up hard too, big families, they couldn't actually get a chance to go to school, because they had to work.
"My daddy couldn't read and write, but daddy was so smart, he could just do numbers in his head," she added. "But my daddy then after he was grown, he couldn't read or write; he thought that it was just too hard to do."