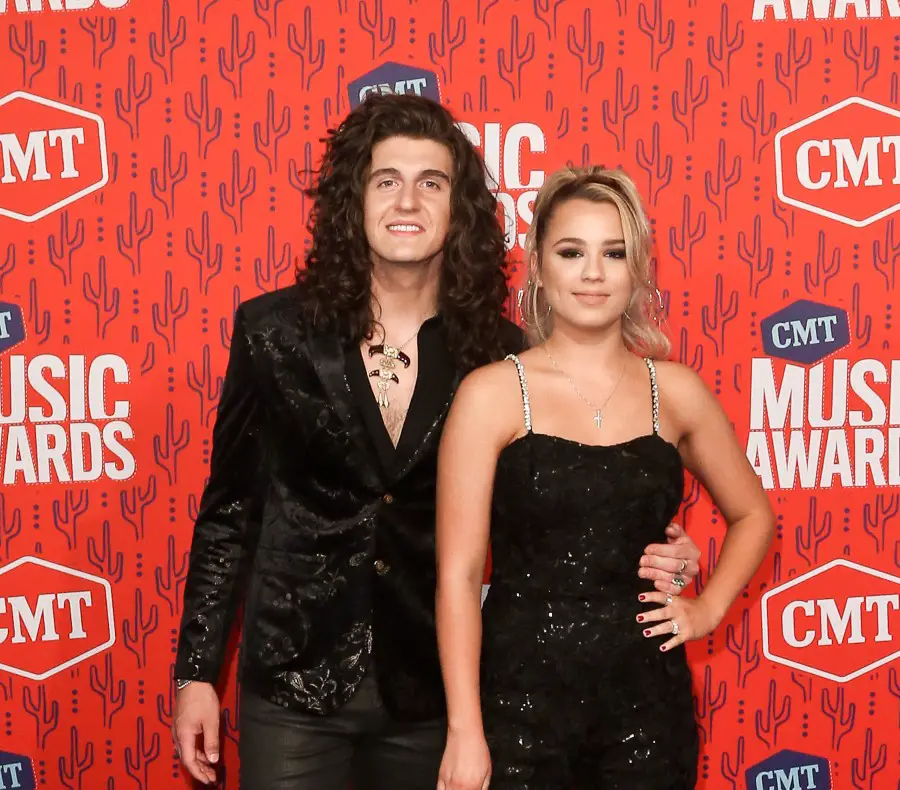 Congratulations to American Idol alum Gabby Barrett, who is officially a mom! The 20-year-old welcomed her first child, daughter Baylah Mae Foehner, with her husband, Cade Foehner, on January 18, waiting one week to share the exciting news.
Gotten to spend a very sweet week with our newest addition.. meet our girl🥰
Baylah May Foehner
1.18.21 pic.twitter.com/5ZteHwhVj6

— Gabby Barrett (@GabbyBarrett_) January 26, 2021
Foehner shared the same photo on social media, writing, "The Lord Jesus has given me so much that I scarce can believe it. Not only to be saved from sin because of His Gospel but to also be given a Wife who is not only my best friend in the whole wide world but who also has bore me a child. I am a blessed man beyond my understanding."
Foehner also commented on Barrett's post, saying, "What an honor to be your husband. Thank you for bearing me a child my Wife!"
Barrett previously praised Foehner for how well he was taking care of her while she was pregnant.
"He's just been very nice. He rubs my feet every single night. He's been extra, extra thoughtful," Barrett told People. "And pregnancy can sometimes bring on mood swings and all of those crazy things from the lovely hormones."
"He's just been very patient about it," she added, "and very understanding,"
Barrett released her freshman album, Goldmine, last year. The album includes her multi-platinum debut single, "I Hope," as well as "The Good Ones," written about Foehner.
"I'm definitely more relaxed, quite honestly," Barrett told Everything Nash of her follow-up single. "It's just really, really nice to see the reaction from the song. I like the challenging part of it, when people are looking at you for this song now, so you have to come up with a strong backup type of song. It's hard too when you have a song like 'I Hope' as your first song, to come up with a second. I'm just really proud of this album, and excited for people to hear it because I feel like I've struck my own little Goldmine, which is the title of the album."
Barrett came in third on Season 16 of American Idol in 2018. She met Foehner, who was in the Top 5, on Idol. The couple married in the fall of 2019.