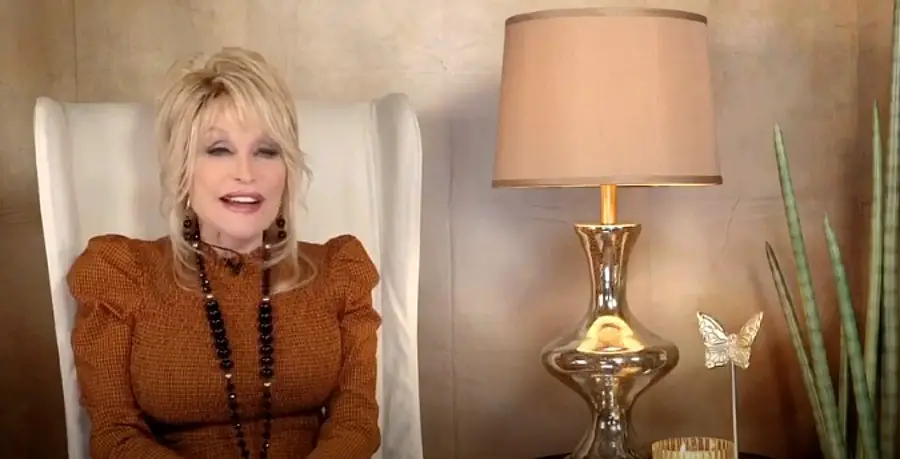 Dolly Parton is introducing a new word, Songteller, to the popular Zynga, Inc. mobile game, Words With Friends. Songteller is the official Words With Friends Word of the Day for Friday, October 23, honoring both the country music icon's ability to tell stories through song, as well as her new book, Songteller: My Life in Lyrics, out on November 17.
Players who play Words With Friends on October 23 will have access to a special video message by Dolly. They will also be directed to her new talkshoplive channel, where she will host a livestream at 6:00 PM ET, sharing real stories from her own life and career in music.
"To everyone playing Words With Friends, today's word of the day is Songteller," Dolly says in the video. "I'm actually not sure that Songteller is a real word, but I know my songs and stories are certainly real. So join me today on talkshoplive, as we preview my new book, Songteller: My Life in Lyrics."
"Dolly Parton is more than a musician. She is a source of inspiration, joy and comfort for people around the world, of all ages, and from every walk of life," Bernard Kim, President of Publishing for Zynga said in a statement. "While there is no one phrase that can define this one-of-a-kind icon, we're honored to add Dolly's own word, Songteller, to our dictionary to celebrate her illustrious, distinctive life."
Songteller: My Life in Lyrics is the Country Music Hall of Fame member's way of highlighting some of her favorite songs she has written throughout her lengthy career.
"Across my life, I've written thousands of songs," Dolly said of the book "This fall, for the first time ever, we're spotlighting a hundred of my favorites in my new audiobook, Dolly Parton, Songteller. Not only will you be able to revisit my life in lyrics, but I'll tell you never-before-heard stories behind the songs."