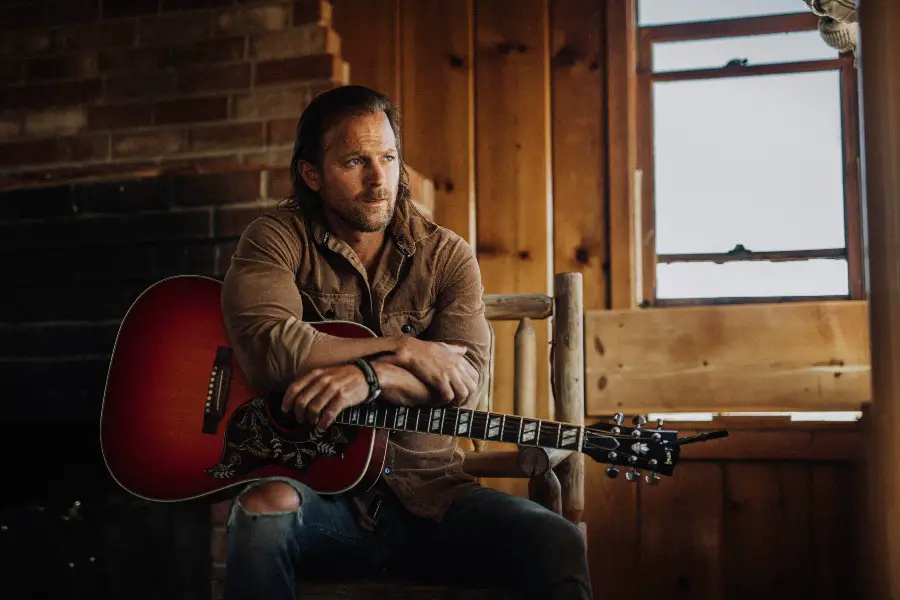 Kip Moore will host an online event, Kip Moore: Live at Grimey's Nashville, a virtual concert to celebrate National Record Store Day on Saturday, October 24. The singer-songwriter will share intimate, live versions of tracks from his recent Wild World album, released in May. The show will air on Kip's YouTube and Facebook page, as well as Record Store Day's Facebook page, and will also be broadcast in independent record stores all over the country at 4:00 PM CT on October 24.
"There is nothing like that feeling of going to your local record store and hand-picking out vinyls for your collection," Kip said in a statement. "It's really important that we preserve the local independent record stores in our communities and Record Store Day is a really great way to help continue to raise awareness, even more so during these times.
"Grimey's is a Nashville staple and to get to perform some songs from the new record there is something I'm looking forward to sharing," he added.
Kip will perform four songs from Wild World, "Janie Blu," "Sweet Virginia," "Fire and Flame," and his album's title track. His new set of tunes is Kip's fourth studio record, and his most personal so far.
"I don't know if I would have ever learned as much about myself if this had not been my life," Moore told Esquire, where he was quarantining in his Kentucky lodge. "But I've truly gotten to a place where I have the confidence to trust whatever my gut is feeling, musically."
One of the stand-out tracks on Wild World is "Payin' Hard," which is Kip's own look at things he would do differently if he could.
"I had all these regrets on my mind," Kip said of the song. "Did life play out the way it's supposed to? Maybe it did. But I wish I had done some things different … It's the only song I've ever written that, when it came time to sing it, I couldn't get through it. I kept breaking down. I've been carrying that around for a long time."
For more information on Kip Moore: Live at Grimey's Nashville, visit RecordStoreDay.com and Grimeys.com.