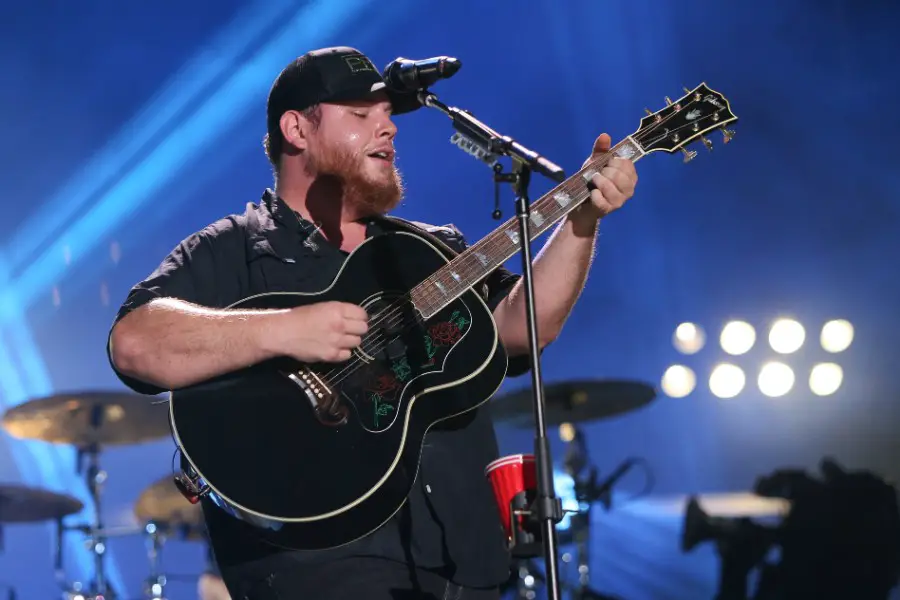 Luke Combs is sharing a few details about his romantic new song, "Better Together." The newly-married singer wasn't sure that the tender ballad, which he wrote with Phil Barton and Joe Fox, would ever be a single, but changed his mind thanks to the reaction of so many of his fans.
"I'm always trying to think of what the fans are going to want more than anything else when it comes to picking singles," Luke said on Today's Country Radio with Kelleigh Bannen on Apple Music Country. 'Better Together' was a song that, at the beginning of this year, we were encoring with that song as just a piano ballad at the end of the set.
"So we did play [it] in February and early March and stuff before all this stuff happened," he continued. "That was going over really, really well and it was one of our best streaming songs that we had as well. I think it just made sense to single it, and the people, it's just what they wanted to hear, I guess."
Luke hasn't been heading in to Nashville to write, but not because of the coronavirus pandemic. Normally always on the road, the North Carolina native had long given up driving into town to pen songs, preferring instead to spend his time off the road at home.
"I hadn't been going on writing on Music Row in a couple of years, probably just because I used to only be home two or three days a week when I was living in town anyways," Luke said. "Now that we're a little ways out of town and this year has made it a lot easier for … I think a lot of my friends are dying to get out of their houses anyways. Which is perfect for me and perfect for them. We've definitely gotten some good stuff here in the last seven or eight months."
The deluxe version of his sophomore What You See Ain't Always What You Get record, which includes "Better Together," is out on Friday, October 23.
"I think everybody wants to do the deluxe thing, and I think it's a neat way, because I know eventually we're going to be doing a new album, soon," Luke told Storme Warren on SiriusXM's The Highway. "I just think, why not throw some more songs out there, [and] let people enjoy them. I don't think we would have put a whole new album out now. You don't want to put the whole album out now, but you still want something to be out there, and you still want people to have access to it, so I think it's a good middle ground for that."
The deluxe version of What You See Ain't Always What You Get is available at LukeCombs.com.