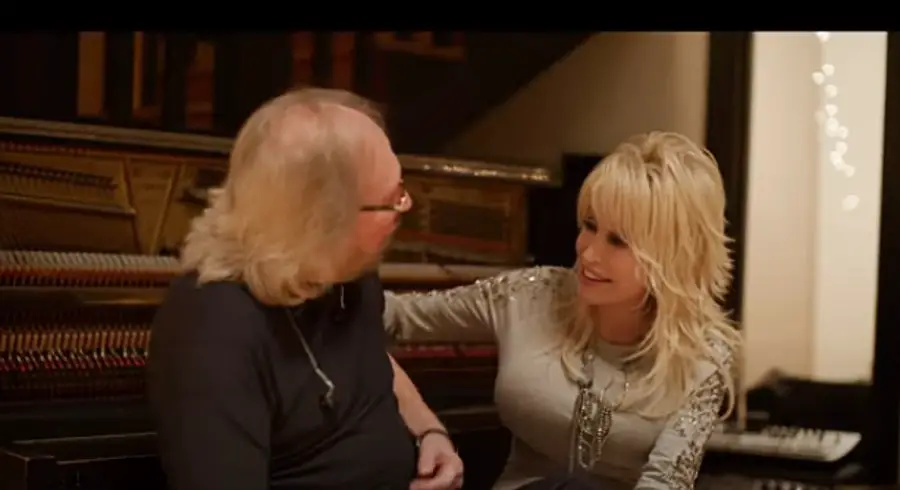 Talk about a star-studded project! Barry Gibb will release a new duets album, Greenfields: The Gibb Brothers Songbook Vol. 1, in January, with artists like Dolly Parton, Keith Urban, Miranda Lambert, Sheryl Crow and more joining the Bee Gees member on the collaborative new record. The 12-track album, which was produced by Dave Cobb, is reimagined versions of the songs made famous by Barry, along with his late brothers, Maurice and Robin.
"I couldn't be more grateful for the opportunity to work with Dave and all the artists who stopped by," Barry said of Greenfields (via ABC Audio). "They inspired me more than words can express. I feel deep down that Maurice and Robin would have loved this album for different reasons. I wish we could have all been together to do it…but I think we were."
Barry also spoke out about Greenfields in a video he shared on YouTube, explaining his inspiration for the new set of tunes.
"It's all of the people I dreamed of working with in country music, produced by a living legend, Dave Cobb. It just made my dream come true," Barry said.
"When I saw all of these different artists, I thought that they had to have experienced the same thing, in their own way and in their own lifetime. I tried to choose all of the people that I admired the most. They're just songs you love, and it's songs you've already known for 35 or 40 years," he continued. "Our songs have always had a little streak of country in them, but a great song doesn't mean anything, unless it's a great record. There are no formulas. I just wanted it to reflect emotion, light, color."
Other artists who join Barry on the project include Little Big Town, Alison Krauss and Brandi Carlile, Olivia Newton-John and more. See a complete track list for Greenfields: The Gibb Brothers Songbook, Vol. 1 below. The record will be released on January 8.
Greenfields: The Gibb Brothers Songbook, Vol. 1 Track List
1. "I've Gotta Get a Message to You" with Keith Urban
2. "Words of a Fool" with Jason Isbell
3. "Run to Me" with Brandi Carlile
4. "Too Much Heaven" with Alison Krauss
5. "Lonely Days" with Little Big Town
6. "Words" with Dolly Parton
7. "Jive Talkin'" with Miranda Lambert, Jay Buchanan
8. "How Deep Is Your Love" with Tommy Emanuel, Little Big Town
9. "How Can You Mend a Broken Heart" with Sheryl Crow
10. "To Love Somebody" with Jay Buchanan
11. "Rest Your Love On Me" with Olivia Newton-John
12. "Butterfly" with Gillian Welch, David Rawlings