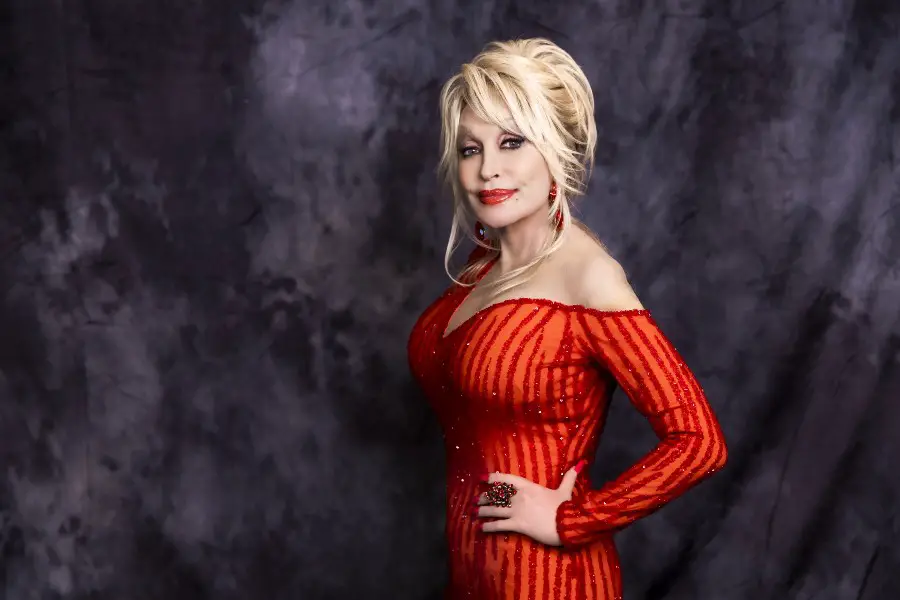 Dolly Parton has dropped the song, "Cuddle Up, Cozy Down Christmas" collaboration with Michael Bublé, from her upcoming A Holly Dolly Christmas album, as well as the whimsical video. The 74-year-old shared the song and cartoon video on social media.
Enjoy the official U.S. premiere of the music video for "Cuddle Up, Cozy Down Christmas," my song with the very talented @MichaelBuble, only on @Facebook! https://t.co/8k9NZtk23t

🎥 – @IngenuityVFX pic.twitter.com/Jd2aquPyZ3

— Dolly Parton (@DollyParton) November 6, 2020
Michael is just one of the numerous guest artists on A Holly Dolly Christmas. He joins an all-star cast of collaborators that includes Billy Ray Cyrus, Miley Cyrus, Jimmy Fallon, Willie Nelson, Rhonda Vincent and Darrin Vincent, and Dolly's brother, Randy Parton. The album, which was released on October 2, set a new record for the Country Music Hall of Fame, after it landed at No. 1 on Billboard's Top Holiday Albums chart, marking a new first for Dolly.
The Tennessee native included both original songs and classic Christmas tunes on her holiday record, hand-picking the artists to sing with her as well.
"I thought, 'What other songs are really hot?' And I thought, 'All I Want for Christmas is You," Dolly told Billboard. "Jimmy Fallon, a couple of years ago, I was on his show around Christmas and he asked me to sing that and I didn't know it and I felt so bad. So I went and learned it and I was just going to put it on my album and then I went, 'I'll ask Jimmy Fallon to sing it with me!' And he said yes. So I'm really excited about that."
Dolly has already released "Mary, Did You Know" and "I Saw Mommy Kissing Santa Claus." See a complete track list below, and purchase the record via Dolly's website.
A Holly Dolly Christmas Track List
Holly Jolly Christmas – Dolly Parton
Christmas Is (feat. Miley Cyrus) – Dolly Parton
Cuddle Up, Cozy Down Christmas – Dolly Parton, Michael Bublé
Christmas On The Square – Dolly Parton
Circle Of Love – Dolly Parton
All I Want For Christmas Is You – Dolly Parton, Jimmy Fallon
Comin' Home For Christmas – Dolly Parton
Christmas Where We Are (feat. Billy Ray Cyrus) – Dolly Parton
Pretty Paper – Dolly Parton, Willie Nelson
I Saw Mommy Kissing Santa Claus – Dolly Parton
You Are My Christmas (feat. Randy Parton) – Dolly Parton
Mary, Did You Know? – Dolly Parton