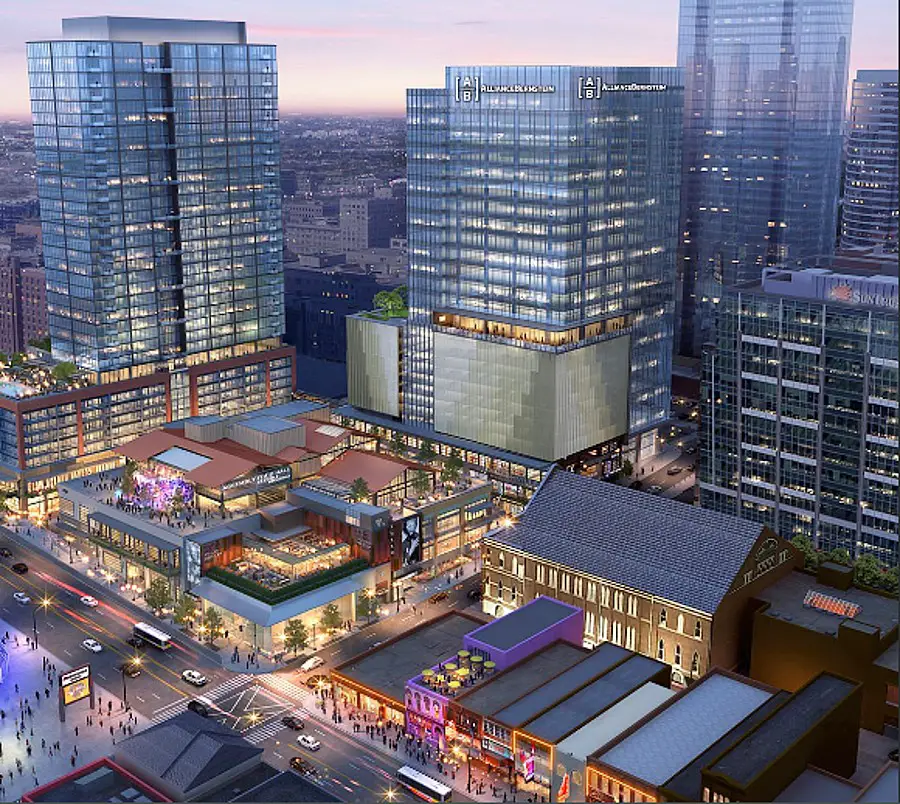 There is a new multi-use development coming to downtown Nashville, which will feature living space, shopping and an expansive food hall with more than 20 restaurants, including Coco's Italian Market, Prince's Hot Chicken and more. The space, Fifth + Broadway, will have more than a million square feet, spanning multiple levels, and have live music venues, cocktail bars and much more.
The Assembly Food Hall, which alone is over 100,000 square feet, will include two Coco's Italian Market locations. Coco's Fresh Italian will offer fresh-made pasta, while Coco's Cafe & Dulce will offer their famous desserts and espresso.
"Coco's is a restaurant we had our eye on since day one," Kulsoom Klavon, Vice-President of Curation for Assembly Food Hall told Fox 17. "It's well-known and respected in Nashville for its authentic Italian cuisine that's been consistent for the last 25 years. We are excited that Coco's will operate two locations in the food hall. And if you are a sushi fan, you are really in for a treat. Hru Sushi Kitchen has been extremely popular at Legacy Hall because of the quality and creativity of its dishes, and we think it will be the perfect fit for our food hall in Nashville."
Other restaurants slated to join Fifth + Broadway include Jeni's, Edley's BBQ, The Pharmacy Burger, Thai Esane, Saffron, NoBaked Cookie Dough and more.
More than 2400 parking spaces will also be available at Fifth + Broadway, which will include several shops, the National Museum of African American Music, luxurious apartments and more. Fifth + Broadway is slated to be opened in Spring of 2021. Find more information at FifthandB.com.