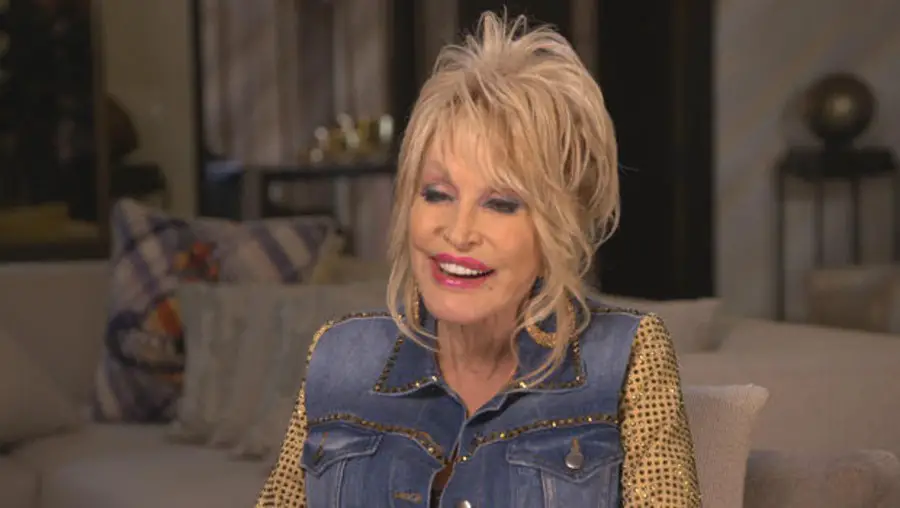 The holidays are starting early for Dolly Parton, thanks to the success of her A Holly Dolly Christmas album. The record, released on October 2, landed at No. 1 on two charts on Billboard: Top Country Albums and Top Holiday Albums, with more than 26,000 in album sales.
"I am so proud and humbled to have my album reach No. 1 on the Billboard country and holiday charts," Dolly told Billboard. "Boy, what a great early Christmas present for me! Thanks to Billboard and the fans."
A Holly Dolly Christmas marks Dolly's first time to top the Holiday Albums chart. The 74-year-old also achieved another milestone earlier this year, with her "There Was Jesus" duet with Zach Williams, marking  her first No. 1 hit on the Billboard Christian Airplay chart.
"Having a No. 1 record at any time is a great thing, but having a No. 1 faith-based record during these crazy times is even greater," Dolly told Billboard. "I feel humbled and blessed to be part of this wonderful song with Zach Williams. It does my heart good to know that we have touched the lives of so many people."
The Country Music Hall of Fame member might have accomplished a lot, but there is still plenty more she wants to achieve.
"I'm touched and honored that I'm still around and that I'm able to still be important in the business," Dolly said. "I honestly feel like I'm just getting started. I know that sounds crazy but I really feel like I might have a big music career, record career. Who knows?"
The East Tennessee native has always worked hard, but the realm of her success still remains somewhat of a mystery to her.
"I don't know why I've lasted this long, and why they act like I'm still important, but it makes me feel good," Dolly shared on the Bobby Bones Show. "I'm just so touched with it. I think I've been around so long, I've just brought it all back around. My fans, they had kids, and they introduced them. Now they're having kids or grandkids. Working with Miley on Hannah Montana I think really opened up that world of young kids to me at that time. And so, I've just kind of rolled with it."
Dolly is joined by several guest artists on A Holly Dolly Christmas, including Jimmy Fallon, Michael Bublé, Billy Ray Cyrus, Miley Cyrus and Willie Nelson. Purchase the record at DollyParton.com.