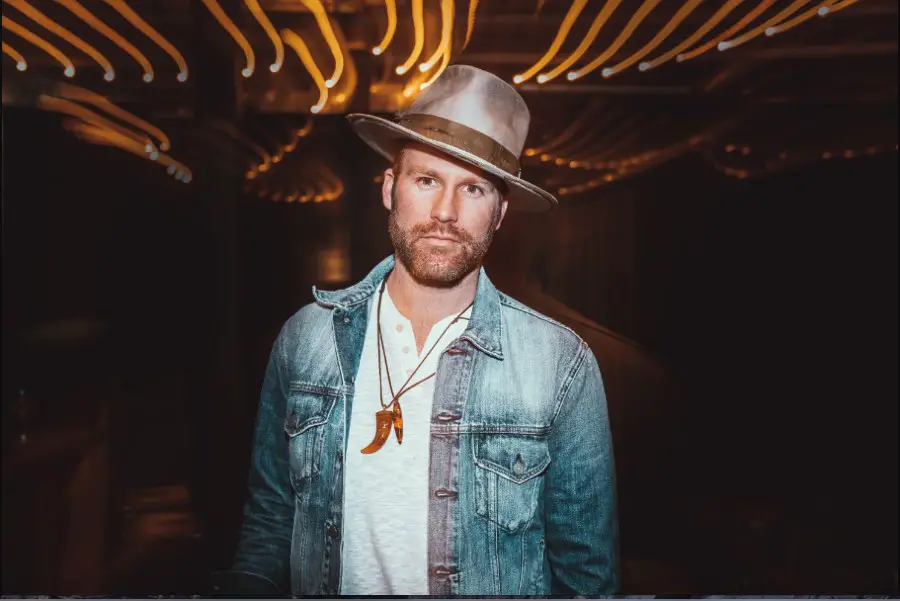 New music is here from Drake White! The singer-songwriter just dropped a new song, "Power of a Woman." The feel-good tune, which White wrote with Lindsey Hinkle and Kelli Johnson, leans into his Alabama roots, and his love of both country music and the music of Muscle Shoals.
"Power of a Woman" was inspired by White's wife, Alex, who has been a stalwart in White's life throughout their seven-year marriage, including his health challenges in recent years. In 2019, White suffered a hemorrhagic stroke. the result of Arteriovenous Malformation (AVM), which he had been diagnosed with several months earlier.
"I will always be a lyric guy and I will always be a husband to my Alex," White tells Everything Nash. "Her helping me through this injury this past two years, and us even solidifying our marriage and our relationship even more — I didn't even think I could love her more. And I'm telling you, she helped me learn how to walk again, literally, and she stayed bedside with me through some of the most tumultuous times of my life.
"She's a boss," he continues. "She gets out and builds fires and she catches fish with me. She can change a tire. She's always giving to people, and she's always volunteering with our church. To know her is to love her. That's where the song started … Alex can beat me at poker and that's how the song starts. I said, 'She plays a mean game of poker / She's got curls in her hair / She looks good on Broadway or the middle of nowhere.' And it just kind of rolled from there."
"Power of a Woman" was not only inspired by Alex, but by other strong women in his life as well.
"My mom is a boss," White boasts. "My grandma was a take no sh– boss. My sister, she whooped my ass till I was 13 years old. I grew up around a bunch of strong ladies, and I look at society and I look at what's going on. And I said, 'Man, I believe it. I believe in the power of women.'  When they get something in their head or they love, there's no stopping them. So that was it. That's where the song started."
It's been a long road for White, since his stroke. The 38-year-old is still undergoing intensive physical therapy twice a week to regain his strength and dexterity, and working on his own as well.
""I'm getting on the Peloton, and getting out in the open," White reveals. "I still hike a lot. I got my legs back under me. I'm playing guitar daily, trying to feel the dexterity of those strings under these fingers … Nerves are like trees. They grow very, very slowly back."
White also released another new song, "Giants," ahead of his upcoming new album, which is scheduled to be released early next year. Find all of White's music, as well as upcoming shows on his Optimystic Tour, at DrakeWhite.com.
Photo Credit: Courtesy of Sweet Talk Publicity / Zack Knudsen