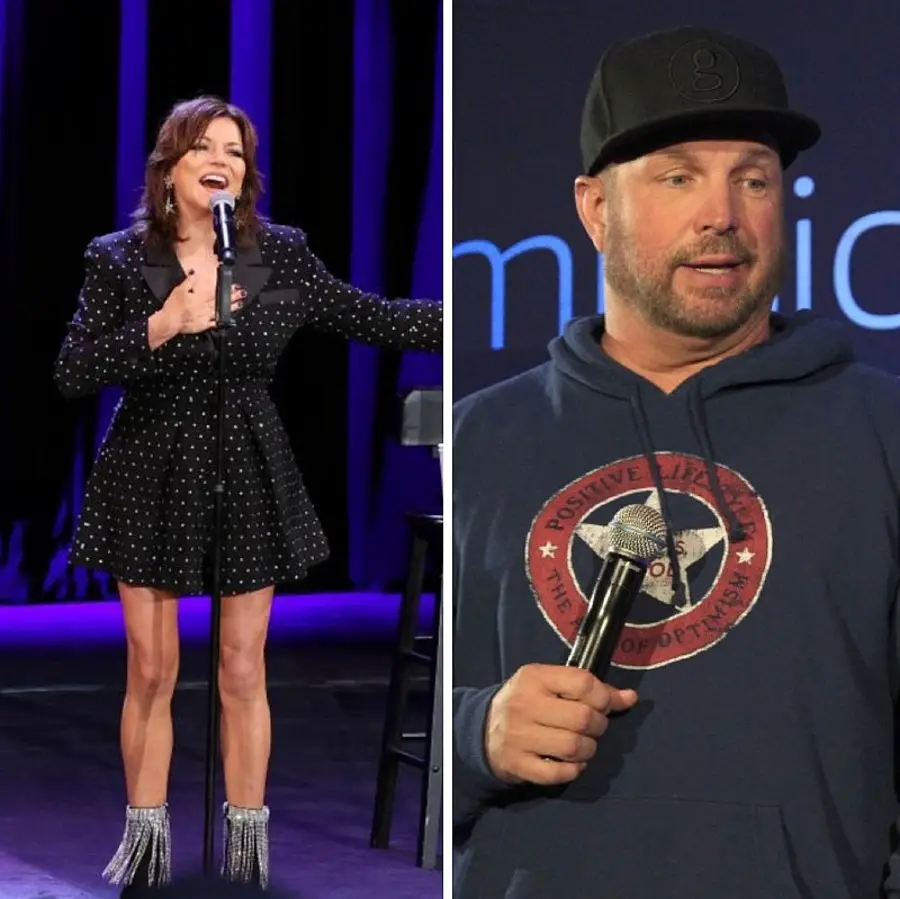 If there wasn't a Garth Brooks, country music might have never known Martina McBride. It was Brooks who gave McBride a start in the earliest stages of her career, when he believed in her and her talent, maybe even more than she did.
It all started when McBride's husband, John McBride, was doing sound for Brooks while on the road, and McBride, who recently relocated from Kansas to Nashville to pursue music full-time, was alone in a new city.
"I'm back in Nashville, waiting tables in Donelson and singing a few demos here and there, and just really missed my husband," McBride revealed on Apple Music Country's I Miss…90s Country Radio with Nick Hoffman. "And so I just said to him, 'Is there a job I can do on the road? This is dumb. I don't want to be here and you're gone 200 days a year.' So he went to the merch guy and asked him if I could come out and sell merch. And he said sure."
McBride was able to join her husband on the road, working for Brooks. But it was when Brooks heard his new employee sing that the trajectory for McBride's entire career changed.
"He invited us over to the house and he asked me to sing something a capella, which I did," McBride recalls. "And he said, 'How would you like to open all my shows for me next year?' And I was like, 'I mean, dude, you don't know if I can perform. I don't know if I can perform.'"
Brooks was undeterred in his commitment to McBride, although even after she signed her deal, her new label, RCA Records, was doubtful.
"They were like, 'Yeah right. You're going to open for Garth Brooks. Your record isn't even finished,'" recountes the singer. "And I was like, 'Well, I mean, that's what he said. I don't know. He offered me the opening act spot and I think I should take it.'"
It's been almost 30 years since McBride's debut album came out. While she has certainly carved out a massively successful career for herself since then, she still looks to Brooks as her mentor and role model, even after all these years.
"The way he is with his fans, it's a familiar kind of feeling," McBride tells Country Now. "Also, his crew and the people that work with him. I saw that firsthand having worked for him, and my husband obviously was his production manager for many years. So, really getting an inside peek behind the scenes and how things work…that was a great example for me to follow."
Read 'Martina McBride: 11 Things to Know About the Powerful Singer' here.