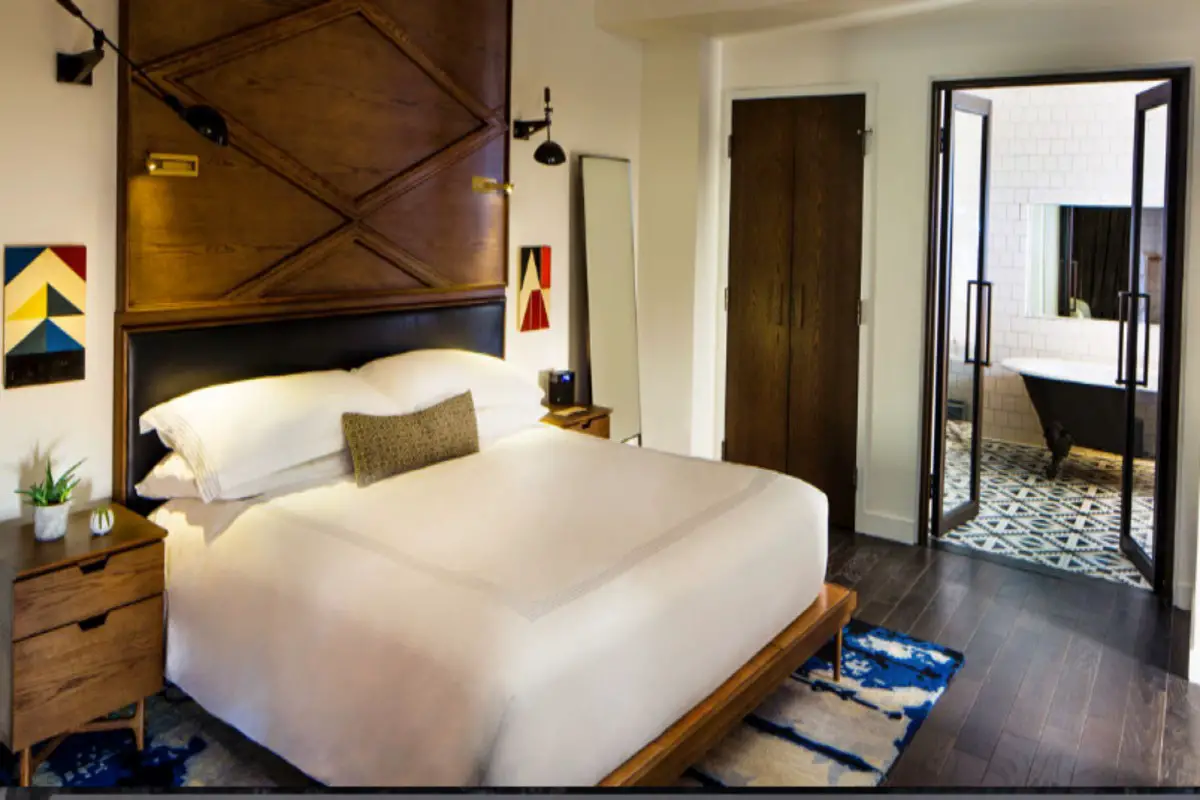 Thompson Nashville is a luxury boutique hotel located in the trendy Gulch area, with one of the city's most beloved bars, L.A. Jackson, laying claim to the rooftop. Within easy walking distance to plenty of places to eat, shop, and enjoy live music, Thompson Nashville is perfect for everyone from the business travel to the vacationing tourists.
Choose rooms suited to your needs, from the King Corner room to the luxurious Penthouse Suite. Each room comes with plenty of amenities, including an ultra-soft bath robe and a state-of-the-art rain shower. In addition to L.A. Jackson, guests can also choose to visit the Marsh House, which offers both brunch and happy hour specials, and Killebrew coffee shop, offering custom-made coffee drinks as well as pastries and other food options.
Thompson Nashville is located at 401 11th Avenue South, Nashville, TN 37203.