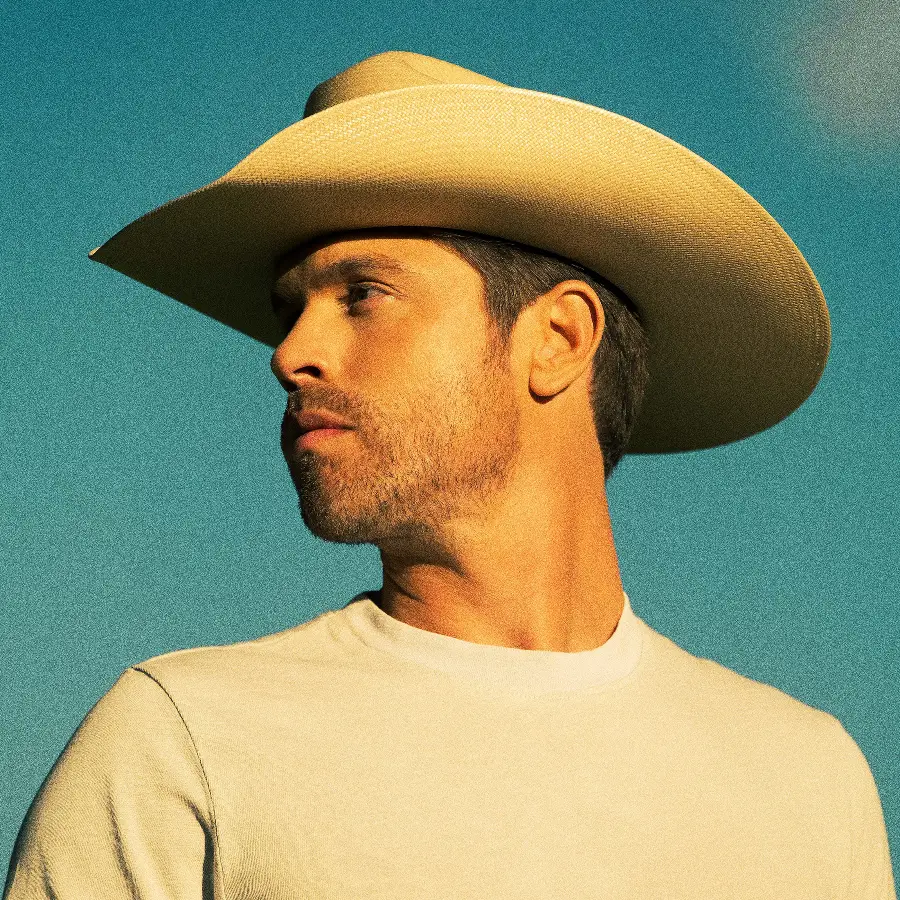 Dustin Lynch is hitting the road in 2022, and soon! The "Thinkin' About You" singer just announced his Party Mode Tour, kicking off on March 17 in New Braunfels, Texas.
"It feels like our first one ever," Lynch shared with Everything Nash and other outlets during a virtual media event. "It's going to be all year long, pretty much every weekend, and we're just going to embrace the hell out of party mode this year. This is the year of celebration and a party. We're back at it how we want to do it."
Lynch has had plenty of experience on the road, both as a headliner and opening for artists like Luke Bryan, but feels a rejuvenated excitement — and determination — with his Party Mode Tour.
"I just feel like I've gotten better at everything," Lynch boasts. "And that's what I love about doing this for a living is, it kind of reminds me of my competitive golf days where it's just me versus me every day, and you get to wake up and choose what you want to do and how you want to go about it. I feel like I've gotten a lot more efficient and a lot more comfortable in my skin through the years."
Lynch is taking Sean Stemaly on the road, passing on to him what he has learned from other artists.
"We've been so blessed to be a part of these tours where we've gotten to open for artists, or be direct support for years," says the singer. "It's time now that we go out and we put the ticket sales on our shoulders. I'm excited to get out there and just bring a show. We've been working on the setlist for a while now. We actually tried out some new things that we were kicking around, new ideas."
Lynch's tour goes all over the United States, bringing his music to his fans that have been championing him, and his music, since his career began.
"We're going to be going all over the country to markets that have been supporting supportive of us for the past 10 years," Lynch says. "Last year was it was a year of just taking shows in the middle of nowhere where we were hoping they wouldn't cancel. And this year we're going back to a lot of the markets that have been supportive of us, that we just haven't had a chance to get to in a while. I'm so excited to get out there and embrace the party mode of 2022."
See a list of tour dates below. Tickets for the Party Mode Tour will be available on February 11, the same day his Blue In the Sky album will be released. Find more information at DustinLynchMusic.com.
Photo Credit: Courtesy of BBR Music Group / The Dwyers
Party Mode Tour dates:
March:
17 | New Braunfels, TX – Gruene Hall
18 | Fort Worth, TX – Billy Bob's Texas ***
April
1 | Columbus, OH – Celeste Center
2 | Johnstown, PA – 1st Summit Arena @ Cambria County War Memorial
7 | Dubuque, IA – Five Flags Center
8 | St. Louis, MO – The Factory at the District
9 | Louisville, KY – The Louisville Palace
21 | Pikeville, KY – Appalachian Wireless Arena
22 | Washington, DC – The Anthem *
28 | Sioux Falls, SD – Sanford Pentagon
29 | Ralston, NE – Liberty First Credit Union Arena
30 | Stillwater, OK – The Tumbleweed Calf Fry ***
May
5 | Atlanta, GA – Coca-Cola Roxy
6 | Birmingham, AL – Avondale Brewing Co. **
13 | Saratoga, CA – The Mountain Winery
14 | Sacramento, CA – Cal Expo Center ***
15 | Avila Beach, CA – Avila Beach Golf Resort *
* On Sale Friday, 2/18 at 10 a.m. (local)
** On Sale Friday, 2/25 at 10 a.m. (local)
*** Sean Stemaly not appearing