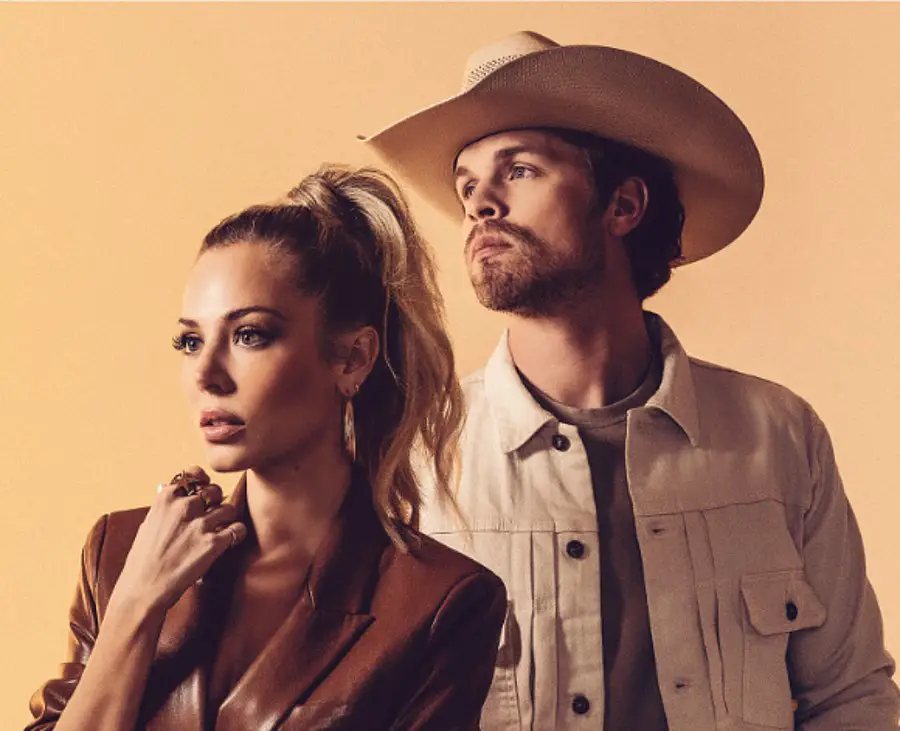 Dustin Lynch is riding high with his latest single, "Thinking 'Bout You," a duet with MacKenzie Porter. The song, which just broke Luke Combs' record by having a. song at the top of Billboard's Country Airplay chart for five weeks or more, was written by Lynch, along with Andy Albert, Hunter Phelps, and Will Weatherly. Lynch knew as soon as he wrote it that he wanted to make it a duet.
"I'd never had a legit collab on an album," Lynch said during a virtual press event last year.  "We wrote 'Thinking 'Bout You' with that in mind. I just wanted to have that moment. It was kind of the time in my career to do a collab, share a song and a stage with someone."
Not only had Lynch never had a duet on one of his albums before, but he did what few artists have ever done: had auditions to see which rising female star might be right for the part.Lauren Alaina  sang on the album version of the song, which is from his 2020 Tullahoma record, but Lynch needed a different artist for the version that was being released as a single, and it was Porter whose voice stood out above the rest.
"We all know Lauren Alaina was on it at the beginning, but their schedules didn't work out for it being a single, because she had a different single, and that just happens sometimes," Porter told Everything Nash, adding that it was her manager who called and suggested Porter try out.
"[Lynch] was looking for a new female to be on that song, and would I like to like audition, basically, for it," she remembers. "I'm like, 'Sure, yeah. I'd love to.' So I went into the studio with my producer, Joey Moi, and we just cut a vocal. There was no context. Like, 'Should I do it exactly like she did it? Should I do my own thing? What should we do?' So we just went for it. I obviously stuck to the melodies of the verse, but then changed all the ad libs."
Trying not be like Alaina might have been a gamble, but it was a gamble that paid off — and earned Porter plenty of respect.
"I think that's something [Porter] was brilliant with: Bringing her uniqueness to it, but keeping it familiar with what the listeners [know]," Lynch boasts. "Keeping it familiar, but adding her own flair to it. Really, we got to cheat a little bit, because we had the parts that we liked that were already out there and working. And then we got to add to it. So I think we made it even a better version."
Download "Thinking 'Bout You" here.