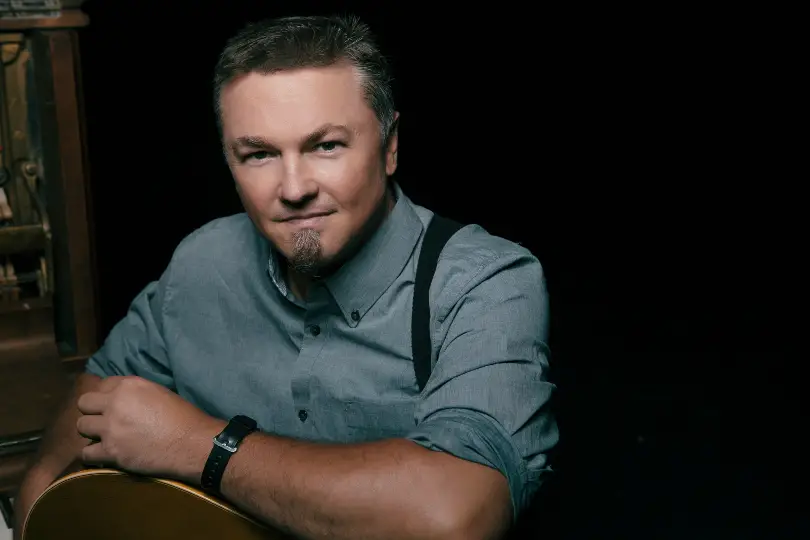 Edwin McCain will make his Grand Ole Opry debut on Friday, July 29. The rock star, who had a major hit, "I'll Be" in 1998, followed by "I Could Not Ask For More" one year later, has never sung on the iconic stage before, but says now feels like the right time to perform in the sacred venue.
"I guess if I'm being honest, I wasn't ever really country, and all my influences were like Earth, Wind  & Fire, and all the Motown stuff," McCain reflects to Everything Nash. "But I was influenced as a songwriter. I would say that I was influenced in the same way that John Hiatt was influenced, or Lyle Lovett. I would say that I'm sort of made from the same stuff that they are. So in that respect, I think you could probably put me in the category, but in the traditional sense, I just don't think anybody ever, ever saw me as country."
Indeed, McCain was far removed from the country music world when his music was rising up the charts, but now, almost 25 years later, he can see that his music extends beyond just one genre.
"When the songs finally did break, they were pop. It was pop. I was doing radio shows, and we were playing right before NSYNC,'" McCain recalls. "It was these crazy radio shows where it was us and NSYNC and Shania Twain …  I just don't think we were ever really considered country, but I'm incredibly honored to be considered a songwriter enough to be on the Opry."
The 52-year-old is thrilled, and ready, to perform on the Grand Ole Opry stage now, a place that he says may not have been right for him when his songs were a mainstay on radio.
"I think part of that too is that there had to be enough time for those songs to become legacy," McCain maintains. "'I'll Be,' by itself, in the beginning it was like, 'Oh, that's a nice wedding song.' But 25 years later, it's something different. It's become mahogany where it was originally just a pine tree. And also, I think you kind of earn a little bit more legitimacy for still playing shows 30-something years later. 33 years later, I'm still out here playing gigs. I think there's a little bit of a trial by fire."
Although it's impossible for McCain to know how he will feel when he steps into the famous Opry circle for the first time, he admits that he will likely have a lot of mixed emotions when he makes his Grand Ole Opry debut.
"Terrified. Like a complete imposter. The typical belly button staring artist stuff," McCain predicts with a laugh. "I'd love to say that I'm just gonna stroll out there confidently and know that I'm gonna be great, but  I'm gonna go out there and do what I do every night, which is just try like hell to make sense of it. For me, it's always been like I'm pleading for acceptance, and I'll never believe that I have it, even though time has told the truth. I accept that it's part of my nature, but it also makes me try really hard, even if there are only ten people in an audience, and I show up. I try the same in every setting, because it always feels like this could be the gig. This could be the one. I know that sounds crazy, but that's just kind of how it is."
McCain will be joined for the evening by newly-crowned Opry member Charlie McCoy, along with Killer Baez, John Berry, John Conlee, Smithfield, Mike Snider and Dan Tyminksi. Tickets are available here.