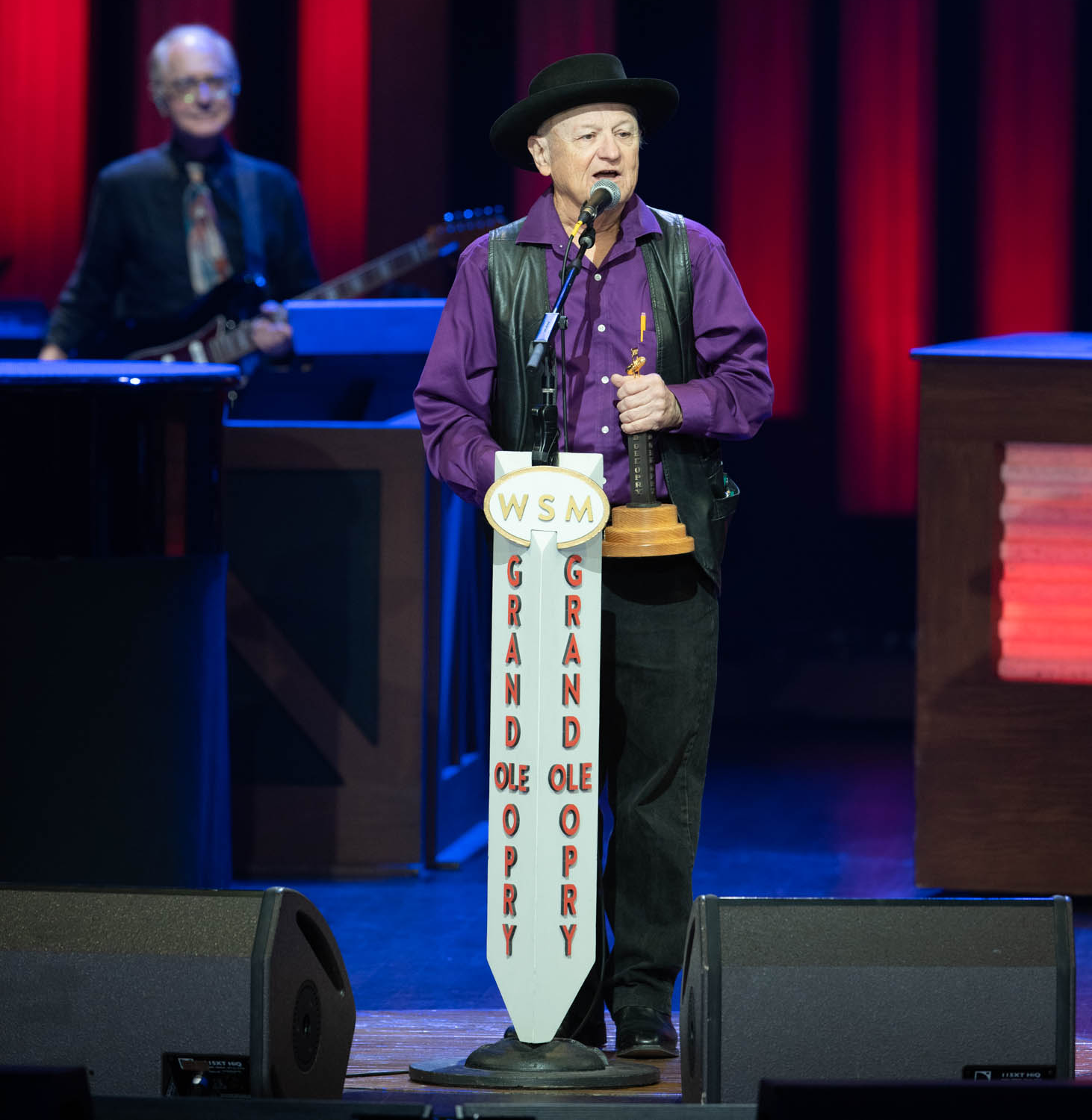 Charlie McCoy is the newest member of the Grand Ole Opry! The multi-instrumentalist, who was invited to join last month by Vince Gill, was officially inducted by Larry Gatlin on Wednesday, July 13.
"Tonight, we are welcoming you into our home — it's not just a place," Gatlin said. "The Grand Ole Opry, this is the Grand Ole Opry house. The Grand Ole Opry is a bunch of folks. It's us, it's a family, and we welcome them into our home. And it is my great honor, I am humbled and honored to welcome into our family a friend of 50 years who I think is the greatest musician in the world and the Dean of the Nashville Cats, Charlie McCoy."
McCoy honored everyone who is part of the Grand Ole Opry during his induction ceremony.
"This organization is so much like a family, from the top leadership, the band, the singers, the stage hands, the sound guys, the light guys, the guards in the back, the ushers out front, it's just all such an amazing group of people," he said. "This is the longest-running live music show in history of the world. It's very cool. I have been so blessed in my career, and this is icing on the cake, and all I can say is, I know from where the blessings come. I have friends and my family here tonight …And by the way, I ain't through playin' yet."
Prior to his induction, the Opry Band and singers honored McCoy with a medley of some of the country classics on which he played in the studio, including songs by Lynn Anderson, Bobby Bare, Waylon Jennings, George Jones, Barbara Mandrell, and Tanya Tucker.
McCoy concluded his set with his famous"Orange Blossom Special."
McCoy, who was invited to join the same night as songwriter Don Schlitz, said nothing in his life would ever top being an Opry member.
"I've had so many amazing things happen, but I want to tell you what — this is the icing on my cake," a shocked McCoy said when he was invited to join. "I played the Opry the first time in 1971, and I've played it several times. The last four, five or six years, I've played it quite a bit. I just love it here. It's the best audience in the world. The band is amazing, and it's such a great thrill. I cannot thank everyone enough for this honor. I am blown away. Thank you."
Photo Credit: Courtesy of the Grand Ole Opry / Chris Hollo