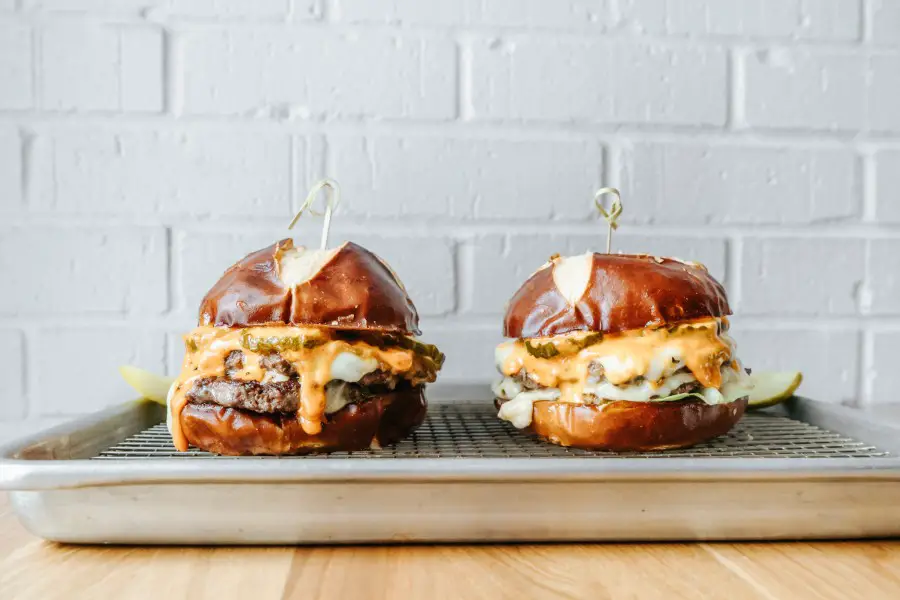 Nashville's Emmy Squared is launching a friendly competition between their popular Le Big Matt and the Emmy Burger, from their sister restaurant, Emily, located in the West Village in New York City.
For the entire month of March, Emmy Squared will be offering both their Le Big Matt, described as a "double-stack Bear Creek Farms grass-fed beef patties, American cheese, Sammy Sauce, greens and pickles on a pretzel bun," with the Emmy burger, listed on the menu as "double-stack beef patties, EMMY sauce, caramelized onion, American cheese, and pickles on a pretzel bun. Diners can vote on social media throughout March to pick the winner.
"Our sister burger, the famed Emmy Burger is such a fan-favorite, we decided what better way to end this chilly winter with a month of hot out of the kitchen burger options!" Emily Hyland, co-founder and partner at Emmy Squared tells Everything Nash. "So all March long, diners can order Le Big Matt and also the Emmy Burger, topped with a heap of caramelized onions and drenched in that decadent Emmy Sauce as a treat. Guests who eat the burgers will also have the chance to win an Emmy Squared gift card by voting for their favorite of the two."
Both Emily and Emmy Squared are part of the Pizza Loves Emily family of restaurants, with both eateries consistently earning rave reviews for all of their food, but especially their burgers. The Emmy burger will be available through March 31. Everyone who votes for the winning burger will receive a $10 gift card to Emmy Squared.
In addition to burger options, Emmy Squared also offers numerous pizza options, salads, sandwiches and more. Emmy Squared can be found at 3821 Green Hills Village Drive, or at 404 12th Ave South. Find more information about the burger challenge by visiting Emmy Squared's website.