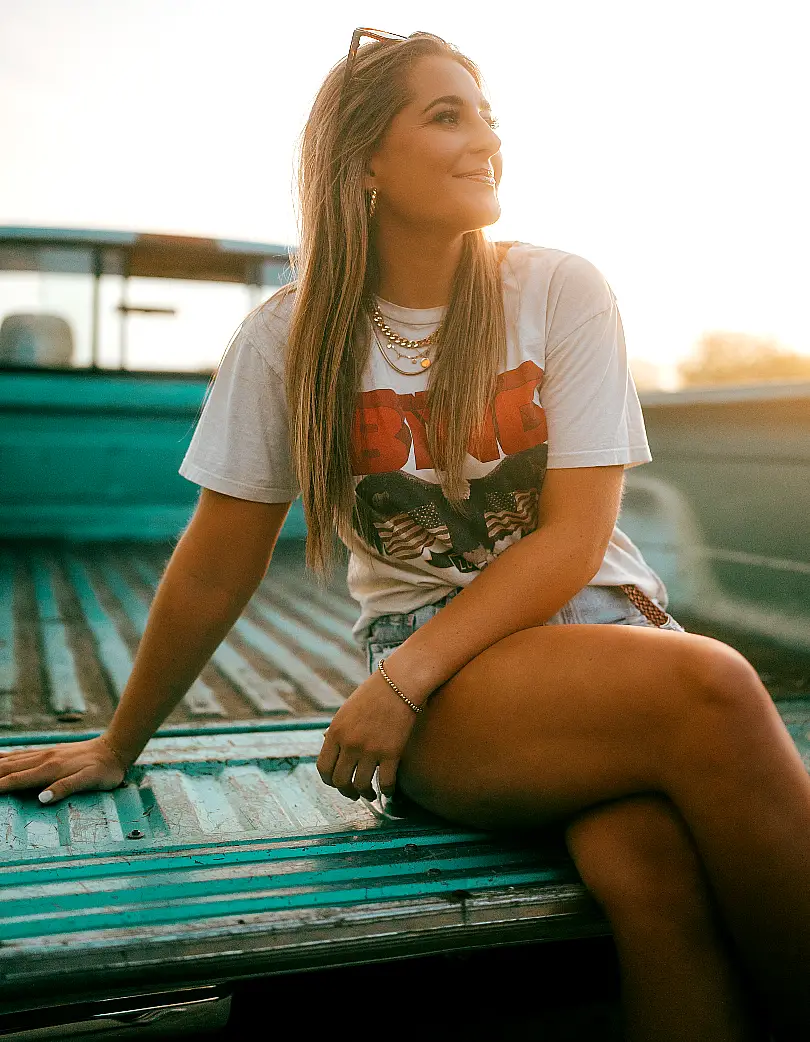 Erin KInsey's sophomore Bet My Heart EP is out now. The six-track project, co-written entirely by Kinsey, is a deeply personal and honest look at her own life, especially after her debut 40 East album was released last year.
"Honestly, it's my last year, in an EP," Kinsey tells Everything Nash. "I had one of the most years of growth in my life, personally and professionally. I went on a radio tour for the first time. I had my first heartbreak experience. I went through a lot, and I was able to really write in the moment of all of those moments, and I hadn't felt like I was able to do that before in my life."
Included in Bet My Heart is a song called "Always Never," which she wrote with hit tunesmiths Sarah Buxton and Josh Kerr. While the song is about Kinsey's own split with her longtime boyfriend, evoking the sadness she felt at the time, those emotions are — thankfully — not what she feels anymore.
"It's a sad one, and I wrote that very in the moment," Kinsey shares. "But it's been interesting realizing that when I write those songs in the moment, even though I healed and moved on personally, the song comes out like six months later."
Kinsey sings the range of emotions she felt in "Always Never," while she has, fortunately, healed from the breakup. Still, Kinsey finds new life in the song each time she takes the stage, thanks to the audience that soaks up the lyrics night after night.
"When I play the song live, I feel like I'm really meeting girls my age where they're at in the moment, and I get where they're at, and the words are there in the moment with them. So it's been really cool to see the way that this song has been able to let people know that they're not alone, and that we've all felt that and it sucks, but that it does get better."
"Always Never" has a message of hope amid the heartbreak. It's a theme that runs throughout Bet My Heart, which offers plenty of light-hearted fun and optimism throughout the project as well.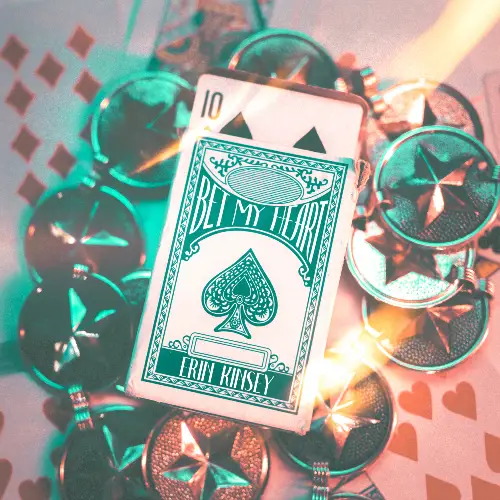 "We leaned into those Texas roots this time around, and I'm very excited about it," Kinsey boasts. "And with 'Always Never,' when I wrote that song, it was more about finding the peace in things not happening the way that you thought they would."
Kinsey drew a proverbial line in the sand with 40 East, of sharing her honesty and vulnerability in her music. But it wasn't until Bet My Heart that the rising star was able to be completely forthright in her music, with a refreshing, albeit bold, honesty
"This whole EP is just more honest than I've ever felt like I've been able to do in my music, whether that's been being given the opportunity or being brave enough to do it," Kinsey acknowledges. "So it's one I'm really proud of, and I feel like there's a little something for everybody on there."
Kinsey, who has recently toured with Dylan Scott and Home Free, is spending a lot of the next few months on the road, including at CMA Fest, plus the inugural Beach It festival in Virginia Beach.
"It'll be a fun summer," Kinsey predicts. "I love hitting the road. It feels like the reward of all the grinding out here in town, and all the behind-the-scenes work. There's nothing like getting to go test the new music out, or go see people sing words to songs that I wrote. It's still unbelievable and blows my mind, so I'm really, really pumped for that."
Find Bet My Heart and all of Kinsey's music and upcoming shows at ErinKinsey.com.
Photo Credit: Courtesy of Monarch Publicity / Robby Stevens