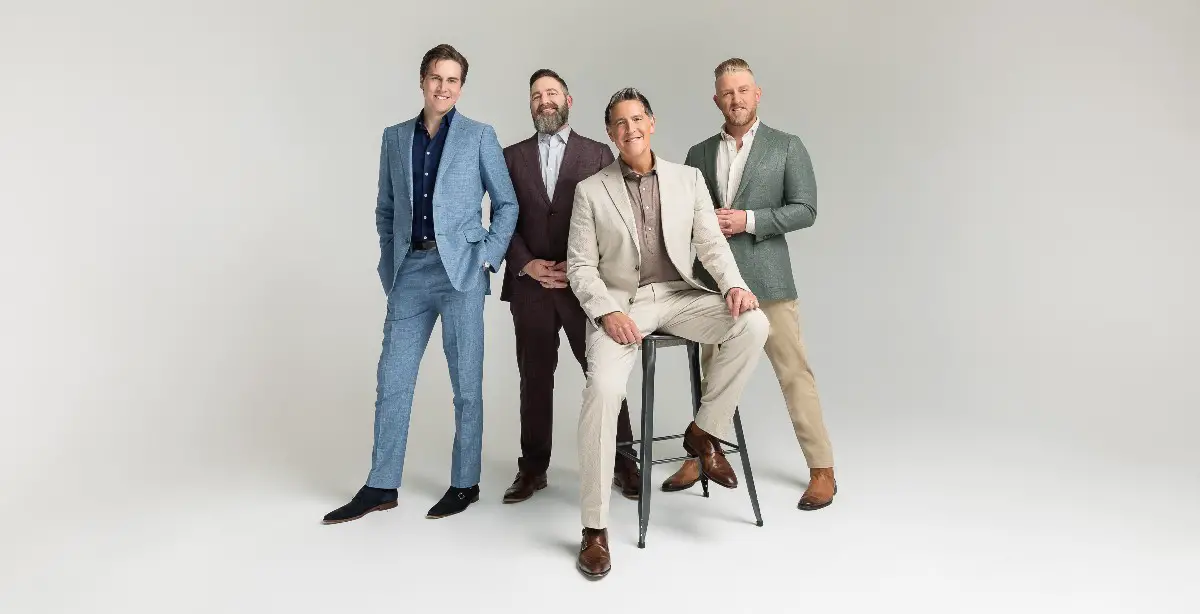 If there hadn't been the global coroanvirus pandemic, Ernie Haase & Signature Sound wouldn't have their current single, "Keep On Keeping On." The song, out on Friday, July 9, was written by Haase, along with Lee Black and Sue C. Smith, becoming the gospel singer's message of hope, to himself and others, when life seemed impossibly hard.
"We shut down in March of 2020, and took a year off because of the pandemic," Haase tells Everything Nash. "We gave our attention to an online TV show called Friday Night Sing. That ran for 16 weeks. It started on September 11th, and ran to December 25th. It occupied all of my thoughts and all my time. It gave me something to wake up to everyday. So when the last show aired, for the first time, even though we were off a year, I didn't have anything to wake up to. As a creative mind, that was devastating to me."
Haase doesn't mind sharing that the season he was in was a challenging one for him, but it's how he came out of the sadness that he wants to share with others.
"It was dark. It was cold. I was wrapped up on the back porch cause I just had to get out of the house," Haase recalls. "And then all the craziness in January was happening, with the politics and all the rhetoric that was going on. I told my wife, I said, 'I'm asking God, 'What's next? What do I do?" And I just felt Him saying, 'You got one more breath. Take one more step. Rise up in faith. Trust Me. Nothing has taken Me by surprise. Feed My sheep. Do what you do already.' And it poured out of me."
"That's where the song came from," he added. "That's our message. That's the title of the record. That's the title of our new tour. The guys on the bus are getting tired of hearing me say it, but we're here to tell our brothers and sisters and remind them, keep on keeping on. God can be trusted."
Haase wants "Keep On Keeping On," as well as all of the Southern gospel group's other music, to remind people of the lesson he has learned in life, sometimes the hard way, that the dark days will eventually give way to light.
"I'm not sure where I heard this quote, but it's not from me. 'In the end, it's going to be okay. If it's not okay, it's not the end,'" Haase shares. "You have to believe that in this fallen world. If you believe this world is not in its original glory, that's a good starting point, but it will be, and we will be. The Bible tells us many, many times, 'Don't be weary in well-doing. We will reap what we sow. It will be later, and it will be greater. And that's what faith enables us to do. "
"Things need to find their proper place in our life," he continues. "And when that happens in this fallen world, life is good. So that's my message to  people who call themselves Christians, the Jesus followers. Don't be too hard on yourself. The dark times are teaching us way more than the good times. And you got to keep on keeping on."
"Keep On Keeping On" is from the Southern gospel group's upcoming Keep On album, out on July 24. Download the single here.