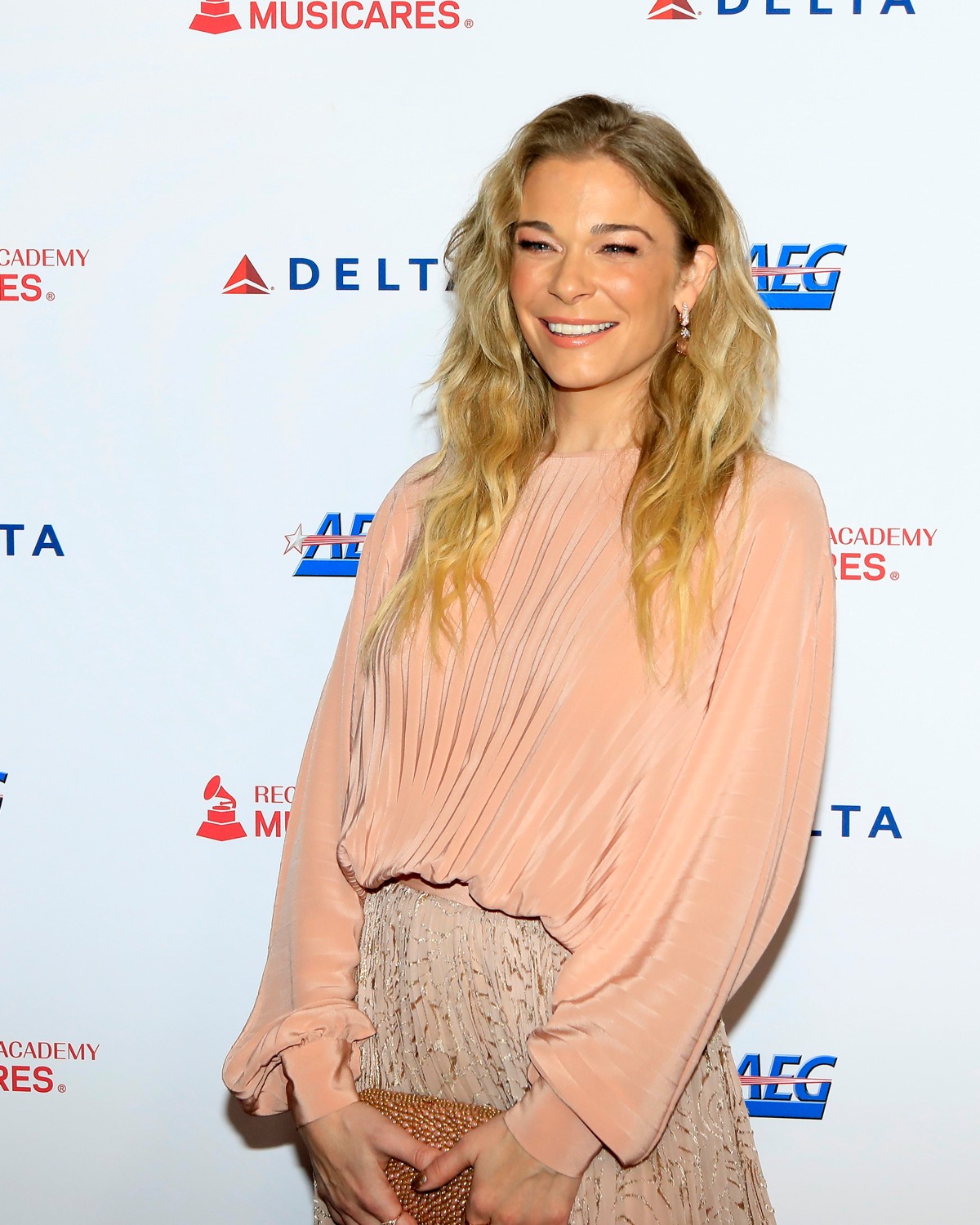 LeAnn Rimes was just 13 years old when she recorded her debut single, "Blue," which became the title track of her freshman album. By then, Rimes was already a seasoned performer, but, perhaps surprisingly, her earliest dreams weren't necessarily just about finding success in country music.
"I started on stage when I was five," Rimes recalls on Apple Music's The Kelleigh Bannen Show. "By then, I got my first taste of it and I said I wanted to be a singer. I actually had many things chosen. I wanted to be a singer or I wanted to be the first professional female baseball player, or I wanted to be a psychiatrist, which is all so random, but kind of ties into one another, maybe not the baseball thing, but I always just had these really high aspirations to just… To connect with people, I guess, is what I really think it was about."
Still, by the time Rimes was a teenager, her path seemed all but set for her.
"The easiest route, I guess, for me, was always through music and the most direct route because of my gift," she shares. "I kind of came out singing and that just developed. I didn't have voice lessons. I didn't have any of that kind of stuff. It was just a natural gift. I had dreams of where it might take me, but I don't think anyone can ever expect their life to take off like it did at any age, much less at 13."
Not that it was all easy sailing for Rimes. Although she had platinum-selling records, No. 1 singles and sold-out arenas as a teenager, while most of her friends were still enjoying their childhood, the Mississippi native acknowledges that her precocious talent wasn't well-received by everyone.
"When I was younger, people would say, 'Oh, you're really going to be able to sing amazing when you get older, because you'll have this kind of life experience to connect with it,'" Rimes recalls. "I was so offended as a kid, I'm like, 'That's such bullsh–. What are you talking about?'… There was a lot of truth to that in so many ways, and I can totally appreciate both places that I was at. I was able to really dig into emotion I didn't know where to place as a kid and act in a lot of ways. Then, as I grew, there was real truth to the power behind what I was singing."
Unfortunately, Rimes also realized early on that music industry is not always easy. Rimes' fourth single was "How Do I Live," a song that was set up to be a big hit for her, when she found out country music superstar Trisha Yearwood was also recording a version of the Diane Warren-penned tune, for the movie Con Air.
"I was very aware of it," Rimes recalls. "I was 14 and that was my first taste of the industry, I guess, in a way. It didn't feel good, that's for sure. I remember thinking that my version of the song would never be heard and I'm glad I was really wrong about that. Then, that was also a time where Mike Curb and I had a conversation in an airport, actually, we just happened to see each other crossing paths. He was like, 'Do you mind if I take this and release it to pop radio, to Top 40?' I'm like, 'Absolutely not. I would love that.' Then, that was kind of my — once I talk about those boxes that people tried to fit me in — that was kind of my breaking out of that one box of, 'Oh, she's just this, she's the little girl who sings country music.'"
Rimes' "How Do I Live" became a major hit at pop radio, a success that came at a price.
"I was crossing over when people didn't cross over and got my hand slapped big time for that," Rimes admits. "But it's the most successful song by a woman ever still to this date."