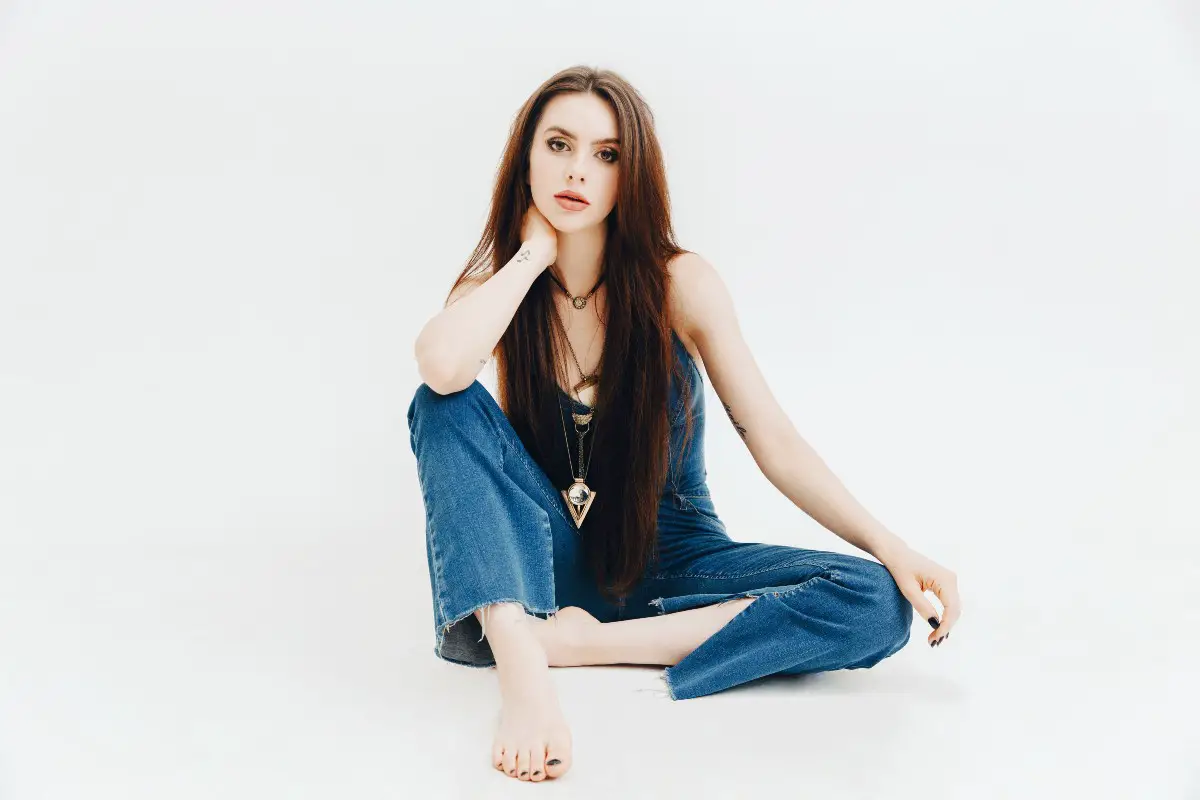 When Chase Martin sat down to write "Forever + 1," she had no idea the song would become one of her biggest hits. The rising star wrote it for a personal family event, unable to predict how quickly fans all over the country would latch onto the romantic tune.
"I learned the morning that I was going to this co-writing session that my sister was getting married, and of course, that's an emotional time," Martin reflects to Everything Nash. "She's my older sister; she's four years older than me. And so it was this thing where I was like, 'Man, I don't even care about writing a hit song today. I just want to write something from my heart, that means something to me and my family on my sister's wedding day.'"
When Martin wrote "Forever + 1," with Phil Barton and Joe Fox, she wasn't anticipating being asked to sing it during one of the most important moments of her big sister's big day.
"I actually wasn't even going to play it for her until her actual wedding day," Martin shares. "My mom heard the demo that night that I got home and she was like, 'You have to play this for her now.' And then my sister asked me to sing it during her first dance, which was just really incredible to be a part of her wedding in that capacity. Of course she asked me to be her maid of honor because I'm her sister. But to do that, and then also sing during her special moment was just very surreal and definitely a moment I'll never forget. I hope she won't either."
Martin has been releasing music, including "Levi Denim," since she signed with RECORDS Nashville, but says her new single taught her a lot about what type of songs she wants to release moving forward.
"I'm writing a whole bunch of new stuff," Martin reveals. "I've said in the past, 'Forever + 1' was really a learning lesson for me, because it was the first song that my team had responded like, 'Oh my gosh, we have to put this out right away,' which was such a great feeling. It's the feeling that I have been shooting for ever since I signed with my label. And so, for them to have that response to a song that I wrote from my heart really taught me that people know when you're being authentic and not true to yourself. And so, it's been really important for me to write everything from my heart that means something to me, and not just going in to write a song that will kickstart my career, 'cause that's always been the goal."
Martin says fans can expect more music from her — and soon — but with songs that will show them more of who she really is, in every way.
"It's a whole bunch more straight from the heart, Chase Martin songs," she says, adding that she is also working on booking more shows as well, now that the pandemic is ending. "I'm working on everything: getting myself out there, writing new music and making sure that I'm ready to get back out on stage and I'm not breathing heavy when I finally get out there."
The South Carolina native hints there might be a project in the future as well.
"I think there will definitely be an EP," Martin says. "I'm not sure about an album yet. I sure hope so. But I know the music industry is it kind of in that weird place where sometimes people release albums, sometimes it's more an EP, some people do it single by single. So right now we're starting single by single and I'm hoping that an EP will come out of it."
"Forever + 1" is available at ChaseMartinMusic.com.
Photo Credit: Courtesy of Monarch Publicity / Julia Cox