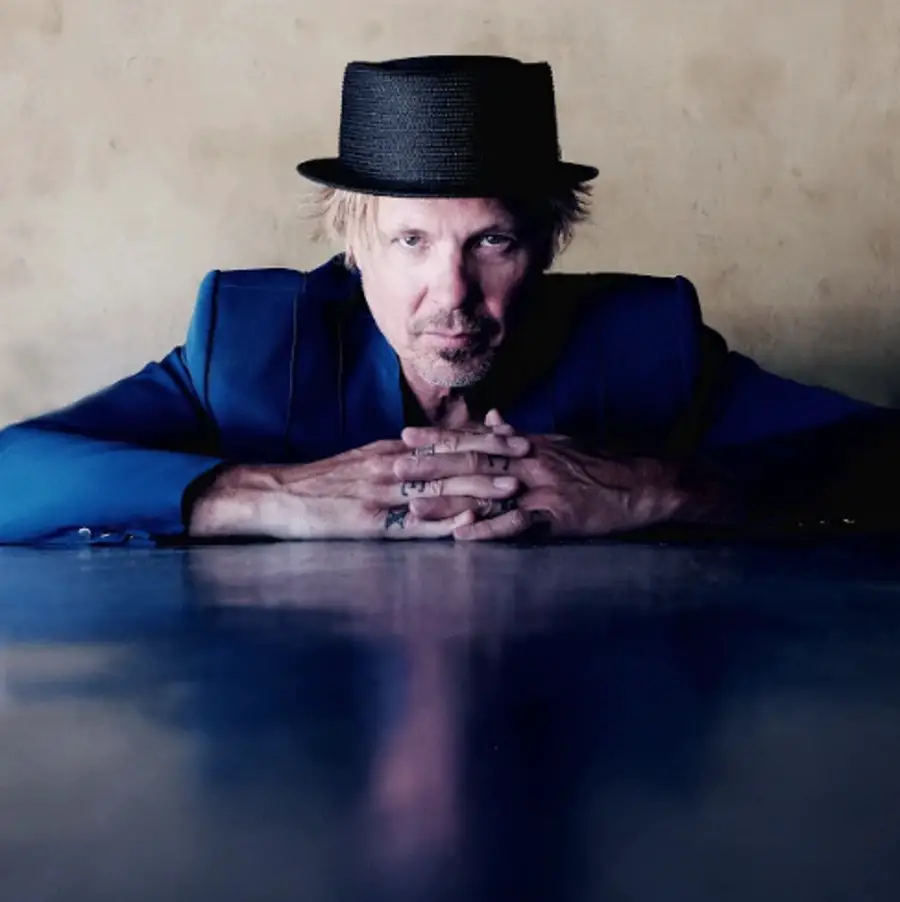 Jeffrey Steele has written hit songs for literally dozens of artists. His credits, far too many to name include "What Hurts the Most" and "My Wish" by Rascal Flatts, "Raise 'Em Up" by Keith Urban and Eric Church, Tim McGraw's "The Cowboy in Me" and "Meanwhile Back at Mama's," Trace Adkins' "I'm Tryin'" and "Chrome," and many, many more.
While the California native certainly doesn't have a shortage of artists wanting to record his songs, he also records some of them himself, with his band, Sons of the Palomino, which features Jeffrey as the talented lead singer, providing another outlet for his numerous songs he writes.
"It's really fun to get to write for a specific record paying tribute to classic country music which I grew up on, especially since I'm known more as a country rocker," Jeffrey told Everything Nash. "But to get to put on the old rhinestone jackets and kick it with a nine-piece band is insane!"
Sons of the Palomino, who released their self-titled debut album in 2017, just released Blue: 30 / Volumes II & III. The record includes their current single, "Running This Country," one of 18 songs that the tunesmith is especially proud of.
"This one's different for me," Jeffrey acknowledged. "I've made many records over the years, but this is a tribute to my heroes in my past. You know, what got me to Nashville to become a writer who wanted to write songs people would love and remember. It just felt like the right thing to do right now."
"Running This Country" was Jeffrey's response to the events of the country today, and his take on the current affairs.
"[It's] if I was in charge, here's what I'd do," Jeffrey says. "Basically, a country music take on the whole mess."
Jeffrey has a wide and diverse catalog of songs, spanning three decades, but his favorite, at least right now, is one that is currently on the charts.
"I have a new No. 1 song out now I wrote for Eric Church, called 'Stick That In Your Country Song,'" the Nashville Songwriter Hall of Fame member said. "That's my current favorite. It fits the world right now and that's my job."
Jeffrey started his career in the band Boy Howdy, and released a solo album as well. While he is still focused on writing songs for other artists, he is also focusing on more music for Sons of the Palomino as well. With Blue: 30 / Volumes II & III, the 59-year-old's goal was not only to release music that would resonate with others, but that would honor one of his musical heroes as well.
"I take it very seriously, and my goal first was to get the songs right," Jeffrey said. "Second, to sing the crap out of them. Third, to have a great time with some of Nashville's greatest players. We honor this 18-song record to the legendary Nashville guitar great J.T. Corenflos who passed away in late October. He played on every track over the four years making this record; we loved him like a brother!"
J. T. Corenflos passed away on October 24. He was 56 years old when he died. Blue: 30 / Volumes II & III is available for purchase at Amazon.