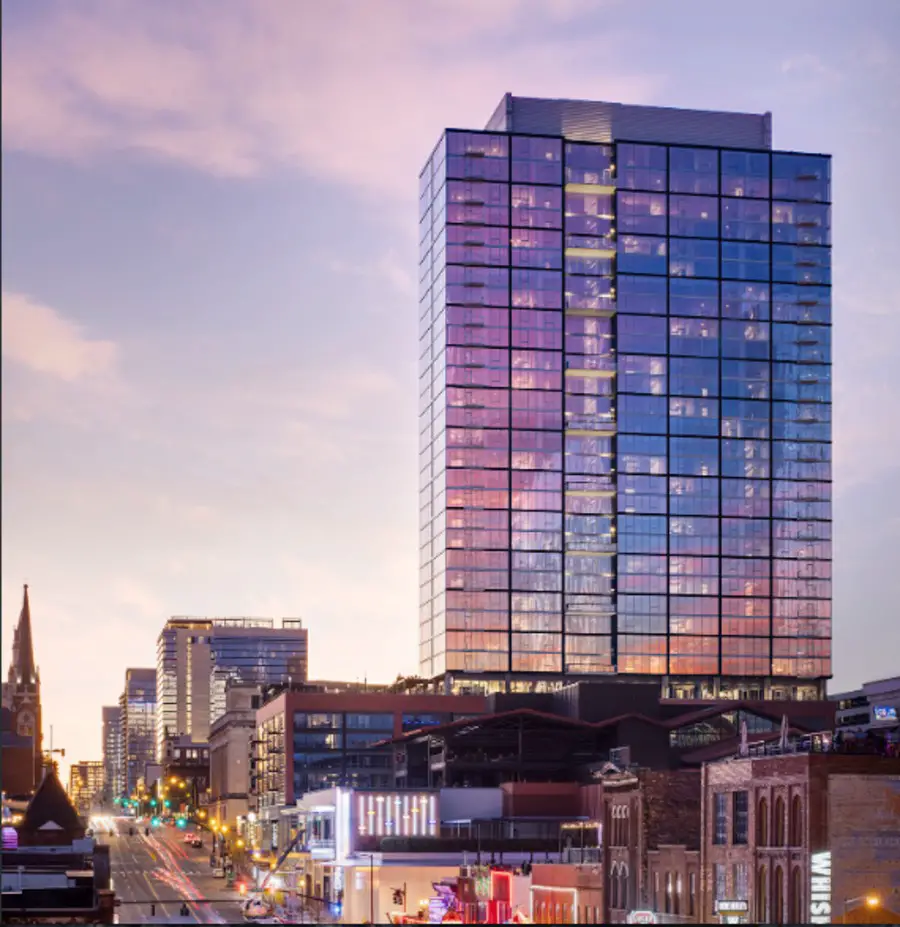 Fifth + Broadway, the massive mixed use space in downtown Nashville, is open! Covering 372,000 square feet, Fifth + Broadway features dining, shopping, luxury apartments, and more. The project, which was years in the making, became a labor of love for developer, Pat Emery, who started working on Fifth + Broadway with his wife, Kitty Moon Emery, before she passed away from cancer in 2017.
"Projects aren't supposed to mean anything to you, and they tell you never fall in love with your buildings," Emery told The Tennessean. "But this one's special. I think it's more than a building."
Covering six acres, Fifth + Broadway has one of the largest food halls in the country, boasting an impressive list of restaurants including Hattie B's and Shake Shack.
"There's a lot of great people who put in a lot of time and hard work and passion and love into making this the coolest Hattie B's on the planet," Executive Chef Brian Morris tells News Channel 5, adding. "This is going to be high energy, great music, sights, and sounds."
Shake Shack has locations all over the world, including in China, Mexico, Turkey and more, but count the new Nashville location among their favorites.
"We always like to be in really cool areas, and this is an amazing complex with amazing shops and retail," Erik Hugley,  Area Director of Shake Shack, told WSMV. "You got Bridgestone right over there and Broadway. Shake Shack loves to be in incredible areas where locals and tourists alike can join."
The Dry House is one of the numerous services that will also be offered in Fifth + Broadway.
"It's the heart of Nashville, and everything is growing and changing," owner Ali Ryan said. "We were lucky enough to be in Green Hills for the last eight years and slowly progress to move a little bit more downtown. So it's been really fun to have tourists and locals here to experience the Fifth + Broadway project. It's been great."
Fifth + Broadway includes two full-service restaurants (opening soon), three levels of dining and entertainment, ten bars, a large rooftop live music venue overlooking Broadway, and three stages, as well as an outdoor terrace space over looking downtown Nashville. Not all of the businesses in Fifth + Broadway are open, but patrons are welcome to walk through the space as the openings continue.
See a complete list of businesses, and find more information, at FifthandB.com.