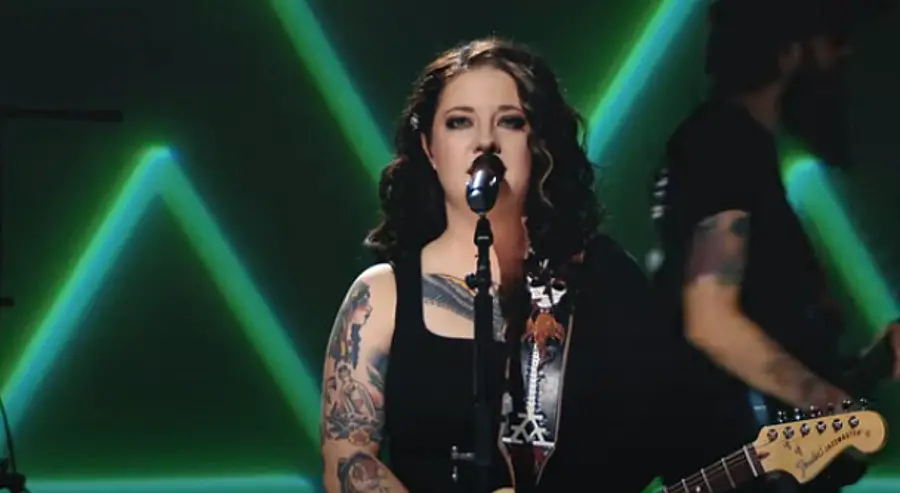 Ashley McBryde just dropped a live video of her current single, "Martha Divine." The live version of "Martha Divine," along with five other songs, will appear on her live EP, Never Will: Live From A Distance.
"We released Never Will on April 3 last year, so we went straight from rehearsals for a tour to not seeing each other in person for months," McBryde says of the new project. "Getting together to rehearse and record these live versions safely was our way of giving the fans a taste of what they would have seen had the world not changed so much. Man did it feel good to strap on the guitar and see my guys and just play, but we cannot wait to do it again with our incredible fans in person soon."
McBryde earned a Grammy nomination — her fourth — this time for Best Country Album, for Never Will. She also earned four ACM Awards nods, for Female Artist of the Year, Album of the Year, for Never Will, and Song of the Year (awarded as both artist and songwriter) for "One Night Standards."
McBryde might be releasing Never Will: Live From A Distance, but there is another new album likely coming from the Arkansas native in the future, this time with several friends joining her on the project as well.
"During 2020, we have been able to have two writing retreats safely," McBryde teased to Everything Nash. "And we wrote a lot of songs. I don't feel in my heart like it's time for record number three, but we did write an entire project one week. I think 2021 is going to get to see that happen. I'm hoping there's some other artists that are going to sing on it with me. And I think it's going to be a blast."
See a track list for Never Will: Live From A Distance below. The EP will be available on May 28.
Never Will: Live From A Distance Track List:
First Thing I Reach For (Ashley McBryde, Randall Clay, Mick Holland)
Shut Up Sheila (Nicolette Hayford, Charles Chisholm)
Velvet Red (Ashley McBryde, Patrick Savage, Daniel Smalley)
Voodoo Doll (Ashley McBryde, Nicolette Hayford, Brandy Clark, Connie Harrington, Jake Mitchell, Aaron Raitiere)
Martha Divine (Ashley McBryde, Jeremy Spillman)
Sparrow (Ashley McBryde, Nicolette Hayford, Brandy Clark, Connie Harrington, Jake Mitchell, Aaron Raitiere)