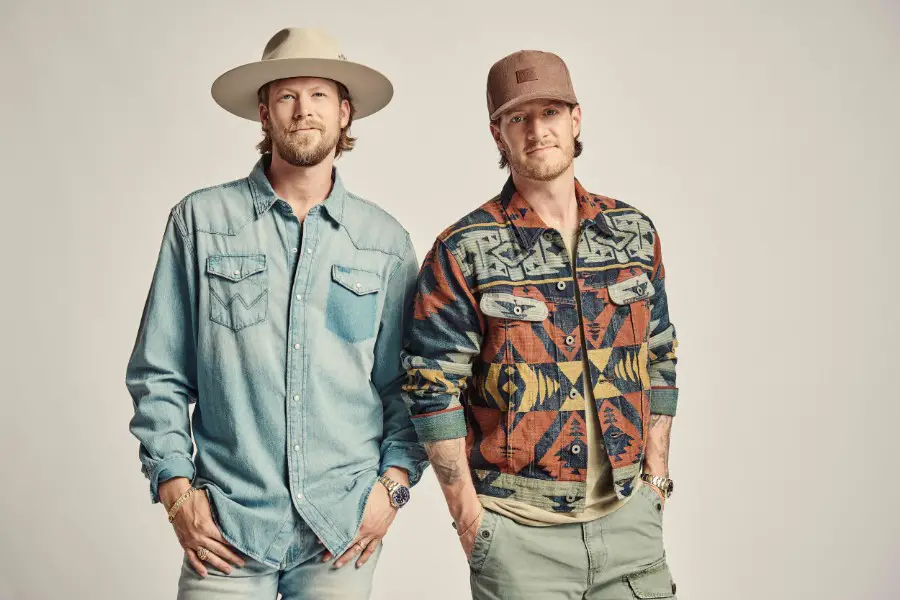 Even superstars can feel anxious, including Florida Georgia Line's Brian Kelley. The singer-songwriter is opening up about how he, and his duo partner Tyler Hubbard, have been dealing with anxiety, especially during the coronavirus pandemic.
"I think we both have found a lot of peace of mind and body and soul and everything in exercise, working out, yoga, trying to stay active," Brian shared with his record label. "Definitely think that helps out with worrying and just getting, maybe a little anxious. I used to beat myself up about worrying some, and I've gotten better about it, but I think when you're thankful for the things you have and the things that matter there is a little bit of a good worry because you don't want to lose that.
"You wanna keep working hard," he continued. "But when you get that bad worry, it's good to go for a run and stay active, call a friend, call someone you need. But worry can get the best of you. It's a daily fight but you've just gotta trust God, trust yourself and get out there and get it."
Florida Georgia Line just released their first-ever holiday song, "Lit This Year."
"BK, Corey [Crowder], and I had a good time writing this one," Tyler said of the song. "We felt like we were writing the modern-day version of 'Grandma Got Run Over by a Reindeer' meets Christmas Vacation. The only thing that would make this country Christmas song any better is if we could shoot a video and feature 'Cousin Eddie.'"
"Get your holidaze on, y'all," adds FGL's Brian Kelley. "This is a new one for us. T and I always felt our first holiday song would come at just the right time – we're excited for fans to have something FGL to cheers to the season with!"
Download or stream "Lit This Year" at FloridaGeorgiaLine.com.