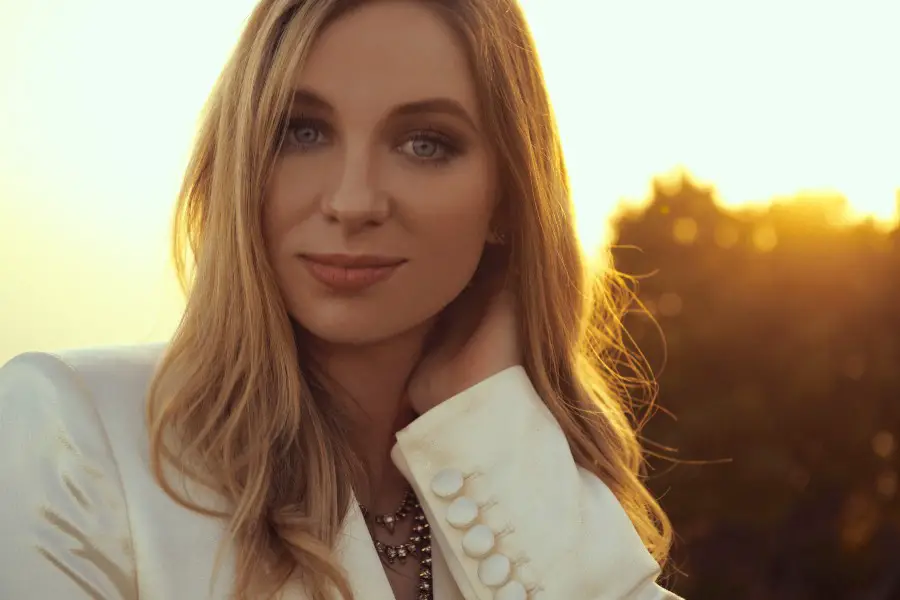 Olivia Lane might have been forced to stay home because of a global pandemic, but she wasn't about to be idle. The Texas native used her time off the road — which included a bout with COVID-19 —  to work on new music, resulting in what will be her first full-length album ever.
"This year has just been so crazy," Olivia told Everything Nash. "It's just been so wild. When the Safer at Home order back in March hit, I got sick. I got COVID, which was unfortunate. My producer and I, in a weird string of events, got COVID at the same time, and we got over it kind of at the same time. I reached out to him. We both were talking, and we both were just fidgety and sitting at home, and so bored. We have a very small company; I'm on a very small publishing company here in Nashville called Liv Write Play, and he's also a writer there.
"I was like, 'Why don't we just go to Liv Write Play together?" she added. "We'll social distance, but it'll be just us. I think I'm ready to work on a record, a full-on record, my first album.' So top of 2021, I'm coming out with a new album."
Olivia has already released several songs from her upcoming project. Although she has yet to determine the final track list, she recorded 15, making her first full record an ambitious one.
"There's already four songs out there," Olivia revealed. "I started coming out with music in January of 2020, and then I went on my headlining UK tour. And then, for the next couple of months during the quarantine, I released a single, so there's four singles out right now: 'Same Old Story,'  'Living Instead,' 'Nothing Changes' and 'Fight For Us.' So those are the four that are going to lead up to the album coming out next year."
The rising star also has a holiday song coming out as well, which will be released next week.
"And then in the interim, I have a Christmas song coming out, November 13th, my own original Christmas song, 'Feeling Like Christmas.' It's so campy and cheesy. It's just perfect for the holiday season. I think."
For Olivia, there's never been a better time to release a Christmas song, especially an uplifting one, than now.
"We need to have a light at the end of the tunnel for 2020," said the singer. "I mean, it's been a rough year with COVID, the election — the world is very loud right now. I know that I've personally been very mentally fatigued, trying to stay creative, wondering if I'm doing enough. And I know that there's so many artists, because we're not on the road and we don't have that big piece that fills our cup, I know that there's so many artists that are feeling the same thing."
Olivia also launched a Living Instead podcast, sharing other people's stories, along with her own, on overcoming challenges to live their best, and most-fulfilled, lives.
"That's why I started my podcast because I was like, 'I'm going to reach out to these artists and see what they're doing. Everybody's home,'" she explained. "Now I'm an official podcaster."
Although the coronavirus pandemic forced all touring artists off the road, Olivia is hopeful that she will be able to get back in front of her fans at some point in 2021.
"I don't have an official date picked for the album, just because we're putting it together still, but it will be at the top of the year," Olivia hinted. "And then hopefully, I don't know if touring is going to be a possibility in the first half of the year, but hopefully fingers crossed. I'm praying every single day, maybe around September, I can go and tour my album."
Download Olivia's music, and keep track of updates, at OliviaLane.com.