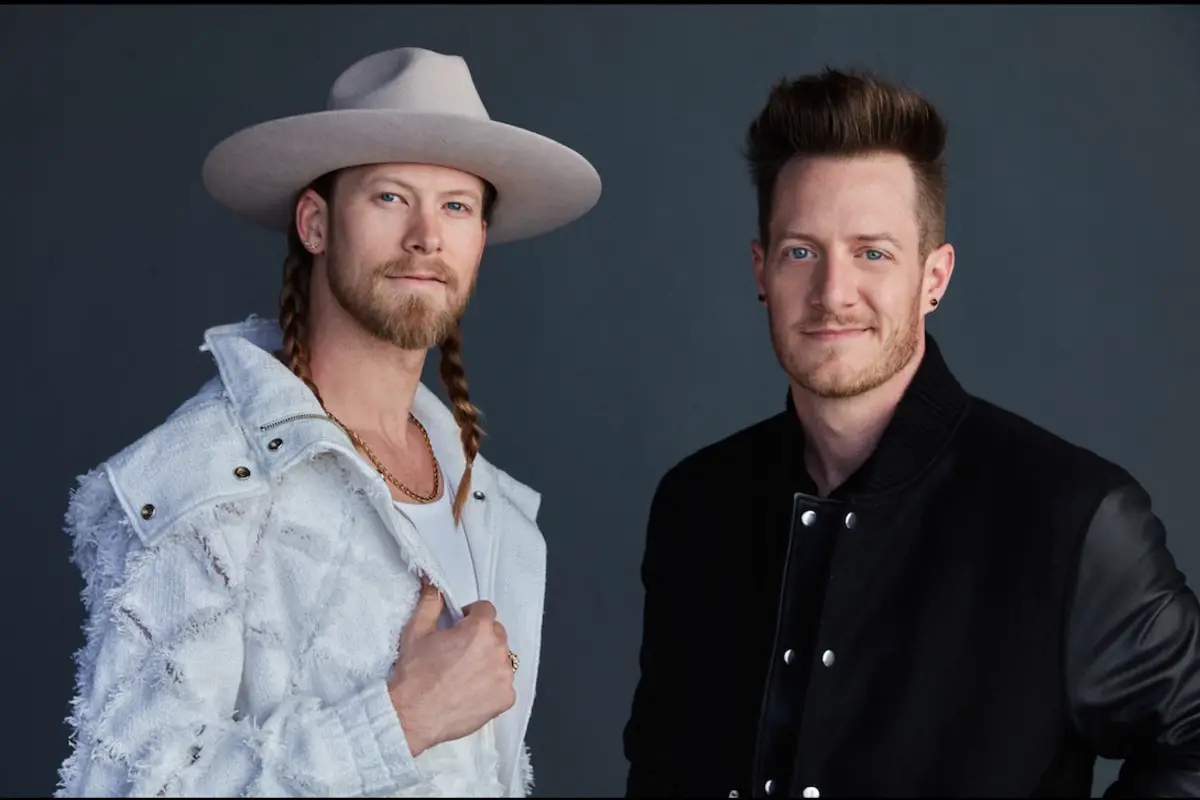 Florida Georgia Line set new records with their music, selling out arenas all over the country, and enjoying reign after reign at the top of the charts, including with their 50-week No. 1 hit, "Meant to Be," featuring Bebe Rexha. It's a long way from where duo members Tyler Hubbard and Brian Kelley thought they would be when they released "Cruise" in 2012.
Neither of the men imagined the success that awaited them when they met as worship leaders at Nashville's Belmont University in 2008. While the sky seems to be the limit for Florida Georgia Line, their future potential is now on pause while both Hubbard and Kelley, at least for now, pursue solo endeavors.
"I think 'taking a break' is the proper term, as opposed to breaking up," Hubbard tells People.
"We're not going our separate ways," adds Kelley. "We're taking a break from recording our music. We're being artists. We love creating. And so a couple years back, we started writing without each other and trying different writers, and now we're both doing that with our music."
An exhibit honoring Florida Georgia Line just opened at the Country Music Hall of Fame. To celebrate, both Hubbard and Kelley had an open and honest conversation, in front of an audience, about their past, and their future.
"We're in an interesting phase right now," Hubbard concedes. "I think we get a new perspective on life right now. We kind of had our blinders on for 10 years of just … more songs, more hits, more shows. And now obviously due to the pandemic, we've sort of gotten to step back and have a different perspective and enjoy family time … and thinking about our future outside of music, which has been great and really exciting."
"What I plan on channeling, and I think BK is on the same page, is the next decade really diving even deeper into our passion for the craft of songwriting," he adds. "I think we want to invest in younger artists, and we want to create a legacy that's beyond just making records and touring."
Regardless of when Florida Georgia Line will make music together again, both Hubbard and Kelley remain each other's biggest fans.
"When you live with somebody on the road and you go through everything, there's a connection," Kelley says. "You don't lose that. You have history. We've built something that's way bigger than us — because of our fans, because of our team. And it'll always be."
Their exhibit, Florida Georgia Line: Mix It Up, will be open until January 1, 2023. While Hubbard and Kelley might be working on solo projects, they do have several dates still on the calendar for 2022. Find a list of all of their upcoming shows here.