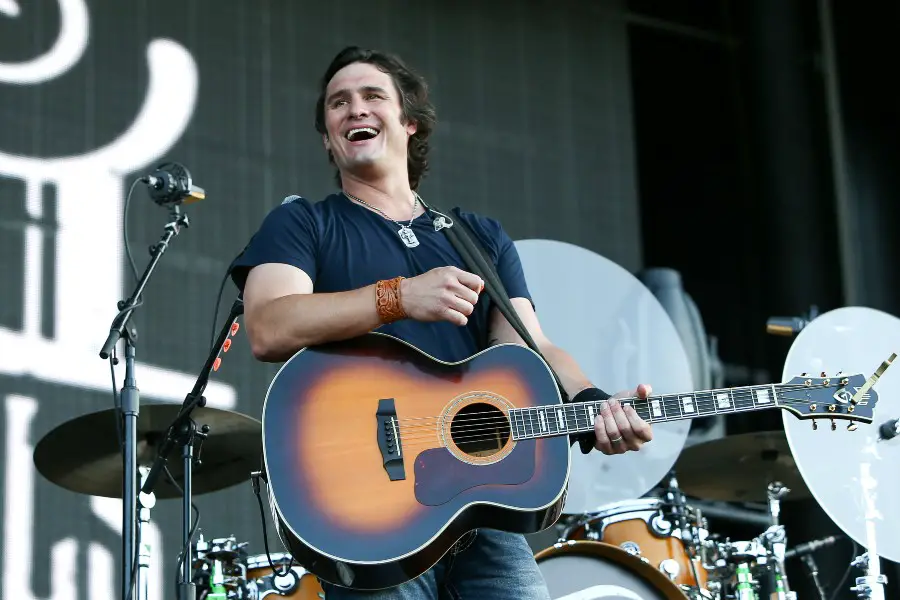 Joe Nichols' friendship with Blake Shelton goes way back. The singers have been friends for more than two decades, when they were both rising stars. Since then, both Nichols and Shelton have had success in country music, with Shelton also becoming a TV star on The Voice as well. Despite Shelton's continuing reign as one of America's superstars, Nichols says Shelton is very much the same person he was when he was just getting started.
"That guy is the same guy that I first met 23 years ago," Nichols boasts on Spout Podcast. "He's the same exact guy he has always been; loud and the kind of humor that only he can have. I think he's truly a unique person. He's a one-of-a-kind of person."
Nichols will release his first full-length album of new music on Friday, February 11, with his Good Day For Living record. The project includes a duet with Shelton, on "I Got Friends That Do." Nichols was already a fan of the song, but became an even bigger fan after hearing Shelton on the track.
"Having him on this record is so cool, and he didn't have to do this," Nichols says. "He's a big star, he's on The Voice — he's probably doing a hundred different things with a hundred different people, and doesn't really have a lot of time to just do nothing … He went in studio on his own time and put his part on and I thought, 'Man, that sounded like a hit before, but now it really does sound like a smash.'"
Good Day For Living marks Nichols' first release on Quartz Hill records, giving the 45-year-old a new excitement about his music and his career.
"The album is good, top to bottom and it [has] a lot of 90s throwbacks kind of songs in there, some country dance song… there's a lot of positivity in this record," Nichols says. "'Good Day For Living' is a good example. 'Home Run' was a good example of positivity. I think the world needs to kind of lift his chin a little bit and look a little brighter and smile a little bit."
Good Day For Living is available for pre-order at JoeNichols.com.