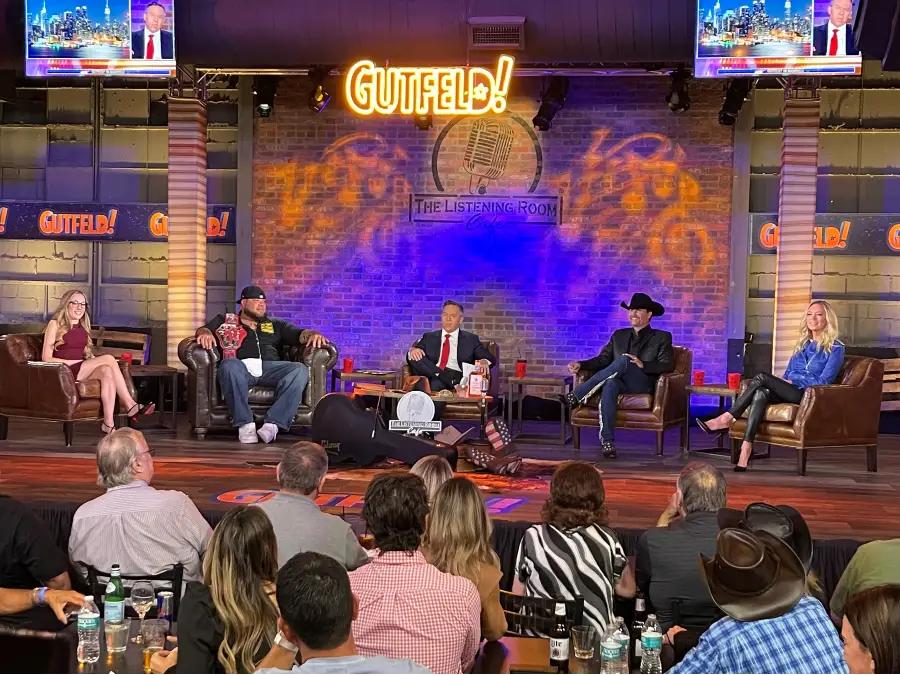 Greg Gutfeld has brought his successful late night show, Gutfeld!, to Nashville. The FOX News host brought Gutfeld! to The Listening Room Café, for a week of shows, which all sold out in under five minutes.
"We knew we wanted to do the show where the live audience would have so much energy that they would become part of the program, almost like a 6th guest," FOX News Channel's Gutfeld!'s executive producer Tom O'Connor tells Everything Nash. "We figured what better place to do that than The Music City. Nashville is also among the highest-rated markets for Gutfeld! so it was a natural decision to bring the show here."
Thursday, September 30, in addition to Gutfeld, guests include FOX News contributor Kat Timpf, George "Tyrus" Murdoch, FOX News Channel's Emily Campagno, co-host of Outnumbered, and comedians Joe Machi and Jim Failla.
Friday, October 1, the series will conclude with Gutfeld, Timpf, Murdoch, FOX News Channel's Dana Perino, co-host of The Five and America's Newsroom, comedian Joe Devito and Kathie Lee Gifford.
Gutfeld! is typically taped in New York City, but Gutfeld is exploring doing tapings across the country. He chose Nashville as the inaugural city, since it ranks in the Top 5 markets for ratings for Gutfeld!. The show is taped in front of a live audience.
Per Nielsen ratings, recently Gutfeld! has beat out ABC's Jimmy Kimmel Live!, NBC's The Tonight Show with Jimmy Fallon and The Late Show with Stephen Colbert on CBS, per Nielsen ratings.
Find more information at Gutfeld.com.