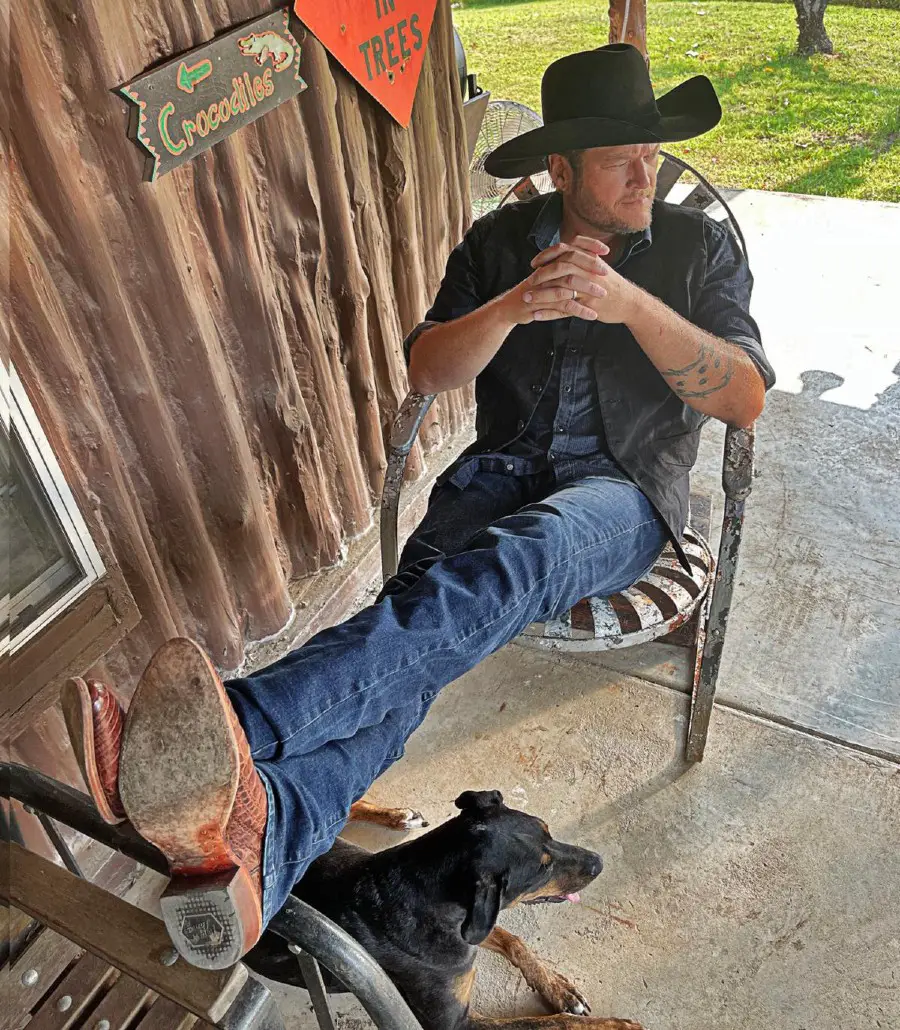 Blake Shelton just dropped his new single, "Come Back As A Country Boy." The song, written by HARDY, Jordan Schmidt and Josh Thompson, is from his upcoming Body Language Deluxe album.
"I think this song is an anthem for everyday hardworking country people out there," Shelton says of "Come Back As A Country Boy." "We have so much pride in who we are and what we do that, if we ever died and got the chance to live life over again, we probably wouldn't do it if we couldn't be country."
Shelton released Body Language earlier this year, which was his first set of tunes since Fully Loaded: God's Country came out in 2019.
"We've been working on this album on and off for two years now, and I'm very proud of what we have put together," Shelton previously said Body Language. "We certainly had some unique challenges with the pandemic, but we also had a lot of fun. We explored new sounds while making sure to get in some classic country."
Shelton will wrap up his Friends and Heroes Tour on Saturday, October 2. The Oklahoma native was relieved to find that he actually enjoyed performing, after admitting he had begun to get weary of life on the road.
"It did lose its luster for a minute there, about 2012 or something, that's when I was just starting," Shelton told Apple Music's Today's Country Radio With Kelleigh Bannen. "We went to two seasons of The Voice, The Voice was a brand-new show, and I was touring full time, or as much as I could, and it became too much. It was too much for me personally. I mean, there was never a day off. It was just crazy, and I started resenting touring a little bit.
"I was like, 'Oh my God, what is the point, what are we doing? I'm not enjoying it anymore," he continued. "And so we did the hardest thing probably for any country artists, or a manager, a booking agency you could ever do, is went, 'We got to pull back as much as we possibly can.'"
Body Language Deluxe will be released on December 3. It is currently available for pre-order here.
Read Blake Shelton: 11 Things to Know About the Country Music Superstar here.