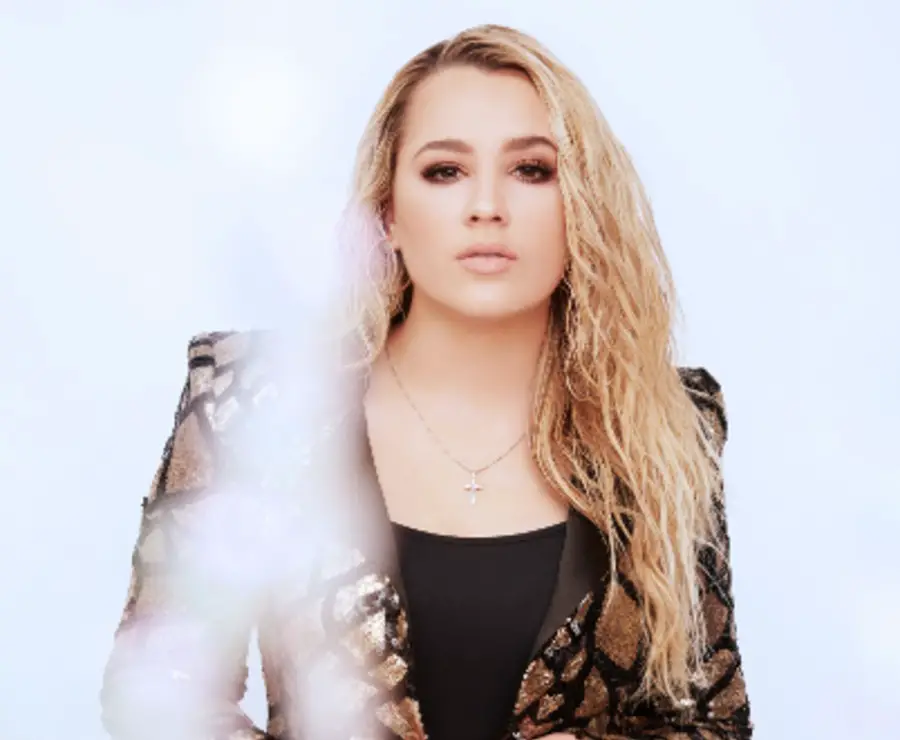 Gabby Barrett has successfully turned her fame on American Idol into a thriving country music career, but that doesn't mean she didn't work hard for it. The 21-year-old reflected on her accomplishments, including the record-breaking "I Hope" and winning numerous awards, such as the ACM Award for New Female Artist of the Year, as she accepted her trophy at the CMT Artists of the Year ceremony.
"This road has not been easy for me. It's definitely been very difficult," Barrett said from stage. "I have gotten a lot of doors that have just been closed, but by the grace of God, my family and my wonderful supportive system and team, they pushed me to never give up and not listen to the doubters. As you guys know, there's a lot along the way."
Barrett, who is married to fellow American Idol alum Cade Foehner, also welcomed her first child, daughter Baylah May, earlier this year, just part of what has made 2021 a happy whirlwind for her.
"I would describe this past year as blessed," Barrett tells Country Now. "There's so many things that have happened. I delivered my daughter this year, I went to different awards shows this year. There's just so many amazing things. I'm very grateful."
Barrett's life may have been nonstop finishing in third place on Idol in 2018, but she feels nothing but gratitude, for all of it.
"It's overwhelming but in the best way," Barrett told Entertainment Tonight. "This is one of those things where it's hard to put into words because it doesn't really feel real. When you work for so long towards something and it actually happens, it's hard for me to switch gears because I've just been in the mode of trying to get to these places, getting on the award, and getting number one songs. Now that you're actually at the pit stop, 'We're here, we're making a stop.' It's like 'Whoa!' It's really cool."
Barrett just dropped a new single, "Footprints On the Moon," from her debut Goldmine album. She is nominated for four CMA Awards, including for Female Vocalist of the Year.