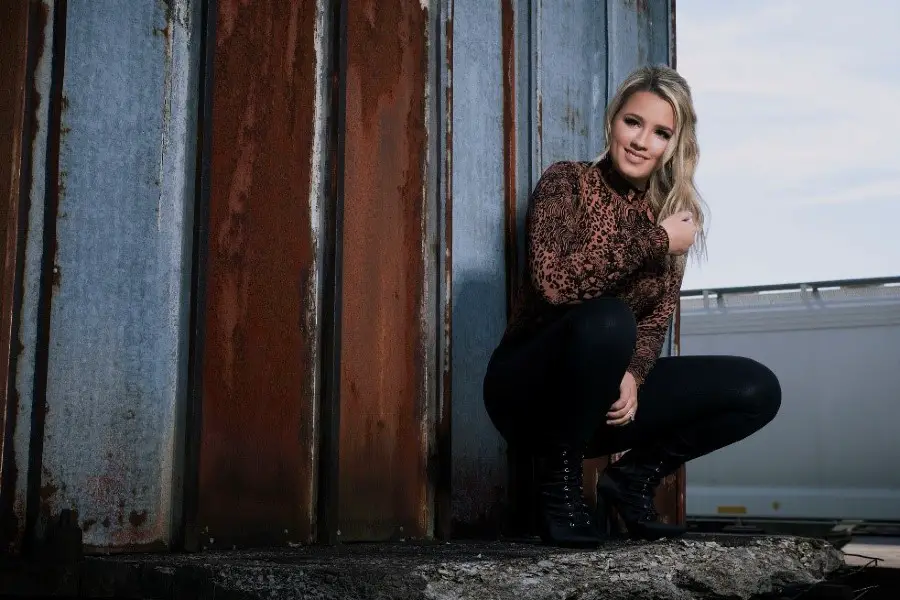 Following the success of her platinum-selling, No. 1 debut single, "I Hope," Gabby Barrett is back at radio with the romantic "The Good Ones." For the video, Gabby decided to send an important message of hope and resilience, one that is close to her for very personal reasons.
"It was a special song and because it was a special song, I really, really wanted to have such a special video," Gabby told Everything Nash of the video, which stars 2017 Miss Wheelchair USA, Madeline Delp. "I wanted to send a very important message to people. My nephew has cerebral palsy and my cousin has autism. I've done functions for disabilities and all kinds of things growing up. We had thought of the idea; me and a few of the directors that filmed the video, we came up with this idea that we wanted to send the message that, no matter what disability you have, no matter what color your skin is, whatever it is, you can find love.
"I want my family members to know –– I don't want them to think just because they think something's wrong with them, that nobody's going to love them, because that is a goofy idea," she added. "There's always room for love and always room for somebody to be with another person."
"The Good Ones" follows her multi-platinum, No. 1 debut single, "I Hope," but Gabby is surprisingly not concerned with how well her follow-up single performs on the charts.
"I'm definitely say more relaxed, quite honestly," Gabby admitted. "It's just really, really nice to see the reaction from the song. I like the challenging part of it, when people are looking at you for this song now, so you have to come up with a strong backup type of song. It's hard too when you have a song like 'I Hope' as your first song, to come up with a second. I'm just really proud of this album, and excited for people to hear it because I feel like I've struck my own little Goldmine, which is the title of the album."