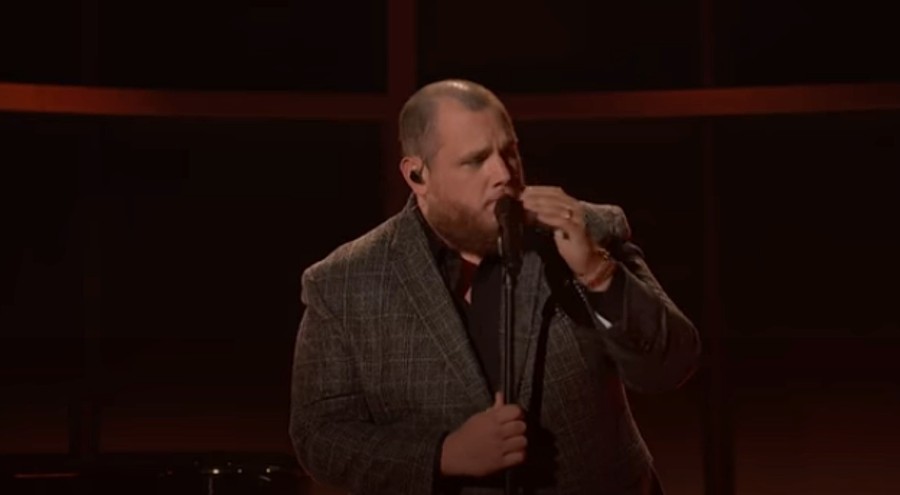 Talk about a jaw-dropping performance. Luke Combs took the stage at the Billboard Music Awards to perform a stripped-down version of his latest single, "Better Together." The song, likely to be his tenth consecutive No. 1 hit, is from his sophomore What You See Is What You Get album.
Written by Luke, along with Phil Barton and Joe Fox, the song is a touching romantic ballad to his wife of two months, Nicole.
Luke also took home three Billboard Music Awards, for Top Country Album (for What You See Is What You Get), Top Country Male Artist, and Country Artist.
"I want to thank Billboard for this," Luke said after taking receiving the Top Country Artist. "This is an incredible honor and something that I would have never dreamed of when I was growing up when I started doing this.
"I just want to thank the fans out there, my beautiful wife at home, my team, my band. I know everybody out there has been through so much this year," he continued, adding, "Thank you so much for loving what I do. It never falls on deaf ears the love that you guys give me and I'm very grateful for it and so is my team. Thank you guys so much."
Later, Luke spoke about what it was like to perform on stage at the Billboard Music Awards, but without a live audience, due to the coronavirus pandemic.
"It was really great. It was really different, obviously because there was nobody in the audience. But it was definitely refreshing to be in a place where it felt like you were supposed to be performing, and not just my garage, where I've kind of been previously … It's definitely a welcome change of pace from that, so I'm just glad to be here, glad I got to sing."
Luke is also nominated for six CMA Awards, including two nominations for Song of the Year, for both "I Hope You're Happy Now" and "Even Though I'm Leaving," Male Vocalist of the Year, and the night's highest honor, Entertainer of the Year.
The 2020 CMA Awards will air live from Nashville on Wednesday, November 11, on ABC. Reba McEntire and Darius Rucker  will serve as the night's co-hosts for the ceremony, which will be virtual this year, due to COVID-19.