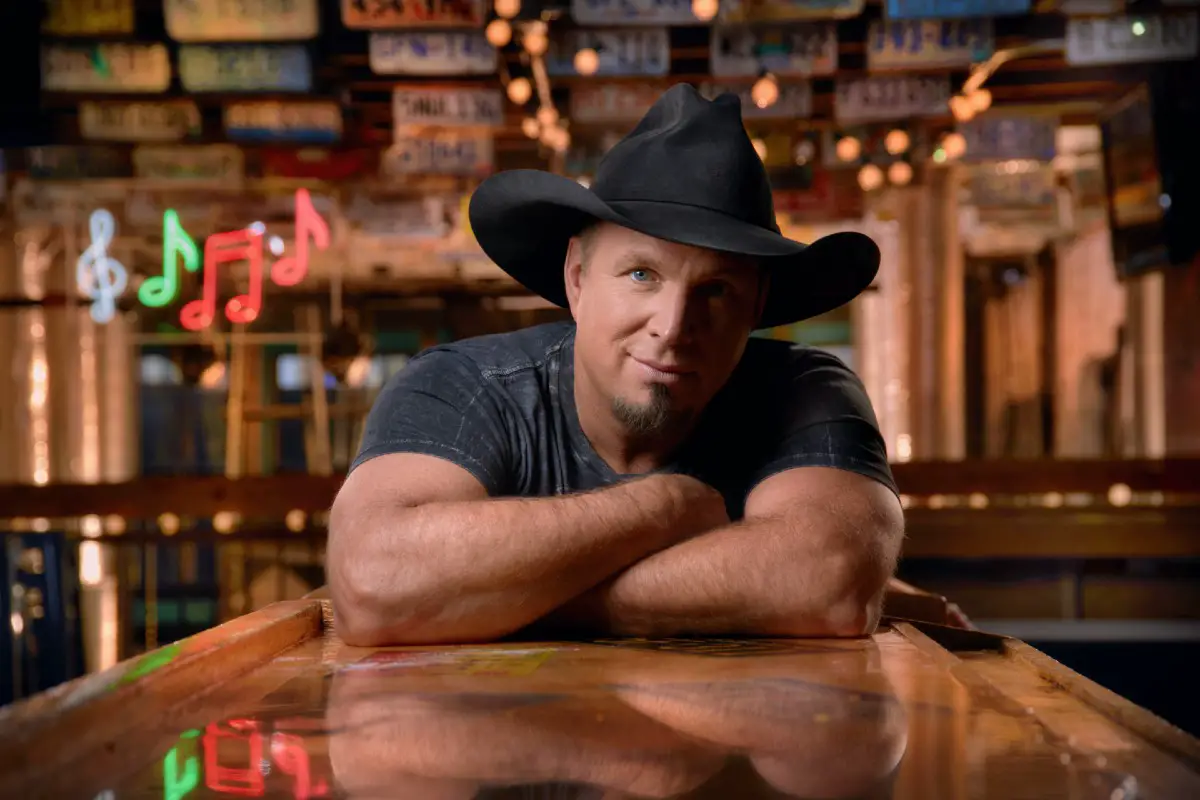 For some, it was career suicide. For Garth Brooks, it was following his heart. In 2000, the Oklahoma native announced that he would retire, after the release of his 2001 Scarecrow album, to focus on his family. Few, if any other artists of his success, with already millions of albums sold and two wildly successful world tours, had walked away and returned with anywhere close to their former status. But at the time, Brooks' only thought was taking care of his three daughters, amid his split from his first wife, Sandy Mahl.
"Once children come into the mix, children take the lead. That's it," Brooks tells CBS This Morning. "They didn't want to come in this place. It wasn't their choice. We brought them in. So even though Sandy and I were not going to be able to complete our marriage, we still had our children to raise. But the country music audience has given you everything. Now you just simply ask them, 'I'm gonna go home and raise my babies.' The big surprise was never, ever thinking, 'You're gonna get to be let back in.'"
Let him back in, indeed. Brooks first tested the waters of his return with a residency in Las Vegas, which launched in 2009 and ended in early 2014. That same year, he released Man Against Machine, and embarked on another World Tour, this one lasting three years, and setting a new record for the highest-grossing country tour of all time.
"Country is the best place to be," Brooks boasts. "Because one, you have the most loyal audience there could possibly be, and they will wait for you. And there began my life. Your kids are all out of high school. You're with the love of your life, and this is the rest of your life, as far as you can see. What gets better than that?"
Brooks admits that he is still just as surprised as ever that he has been so well-received, which is why he still seems so genuinely stunned at how much his fans adore him.
"Looking in the mirror is one of the things that mystifies me," Brooks concedes. "I'm not beautiful, I'm not thin. And the voice is not of cinematic quality. My curse is, I'm not special. My blessing is, I'm not special. I get to be the average guy … When you don't know why they show up, you don't know if they'll show up again."
When he decided to return, the 59-year-old wasn't sure anyone would be there to welcome his return.
"I was scared to death, and the people were so sweet," he shares.
Brooks has resumed his Stadium Tour, with most shows quickly selling out. See a list of all of Brooks' upcoming concerts here.