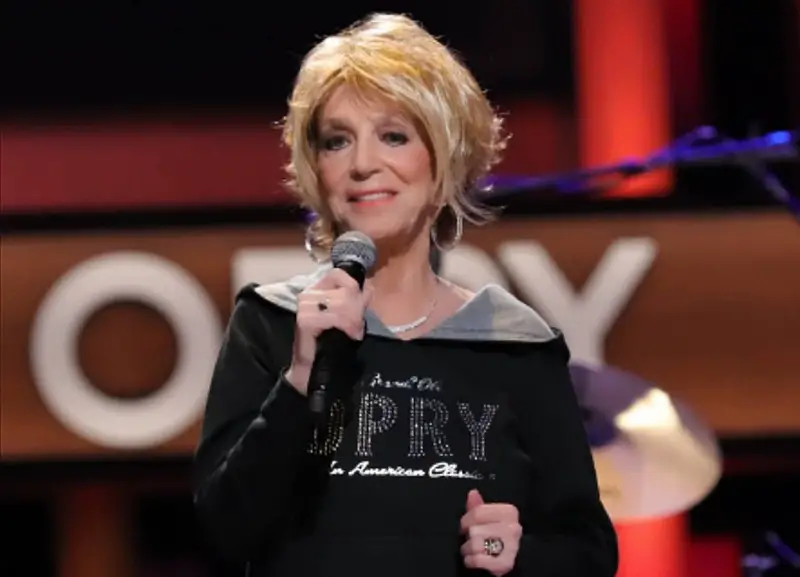 Jeannie Seely has accomplished plenty in country music, but there is one more goal she dreams of achieving. The 80-year-old, who is still making music 55 years after her debut The Steely Style album was released, and became one of the most influential members of the Grand Ole Opry, hopes to someday be inducted into the Country Music Hall of Fame.
"I would be lying if I didn't admit that I'd love to join all of my peers and friends at the Hall of Fame," Seely tells Everything Nash. "I think some people maybe look at it as an ego trip, but I don't look at it that way. I think that's just a validation of your life's work. I look in there and see all of my friends and fellow Opry members, my peers in this business, and the other writers that I've been associated with and was fortunate enough to spend my life with. It would be nice to know that I could join them, and that hallowed ground there."
Seely acknowledged that some may think she is already inducted, which is why she might be overlooked. But while she has yet to become a member of the prestigious Country Music Hall of Fame, Seely is profoundly grateful for her legacy with the Grand Ole Opry.
"I don't even know how to describe it," Seely tells Everything Nash of its importance. "The Opry has been a way of life for me as far back as I can remember. As a young child, I was a little kid through World War II, and there were two times you learned very young not to make any noise or disruptions. One was when Edward R. Murrow was delivering the news and the other was the Grand Ole Opry. Don't interrupt Mr. Acuff or Minnie Pearl's jokes. So the Opry has been a way of life, as long as I can remember, and to be a part of that family means everything in the world to me."
Seely is part of an all-star lineup for the 2022 Country Music Cruise, along with the Oak Ridge Boys, Lee Greenwood, Neal McCoy, Sawyer Brown, Mickey Gilley, Jimmy Fortune, Billy Dean, Asleep At The Wheel, Ashley Campbell, John Schneider and more. Headliners Josh Turner and Mark Chesnutt will also make special appearances on the ship's main stage while in port in Ft. Lauderdale, Florida and Cozumel, Mexico, respecitvely.
For more information, and for exclusive pricing, visit CountryMusicCruise.com/everythingnash.
Read 8 Female Artists Who Should Be Inducted Into the Country Music Hall of Fame.