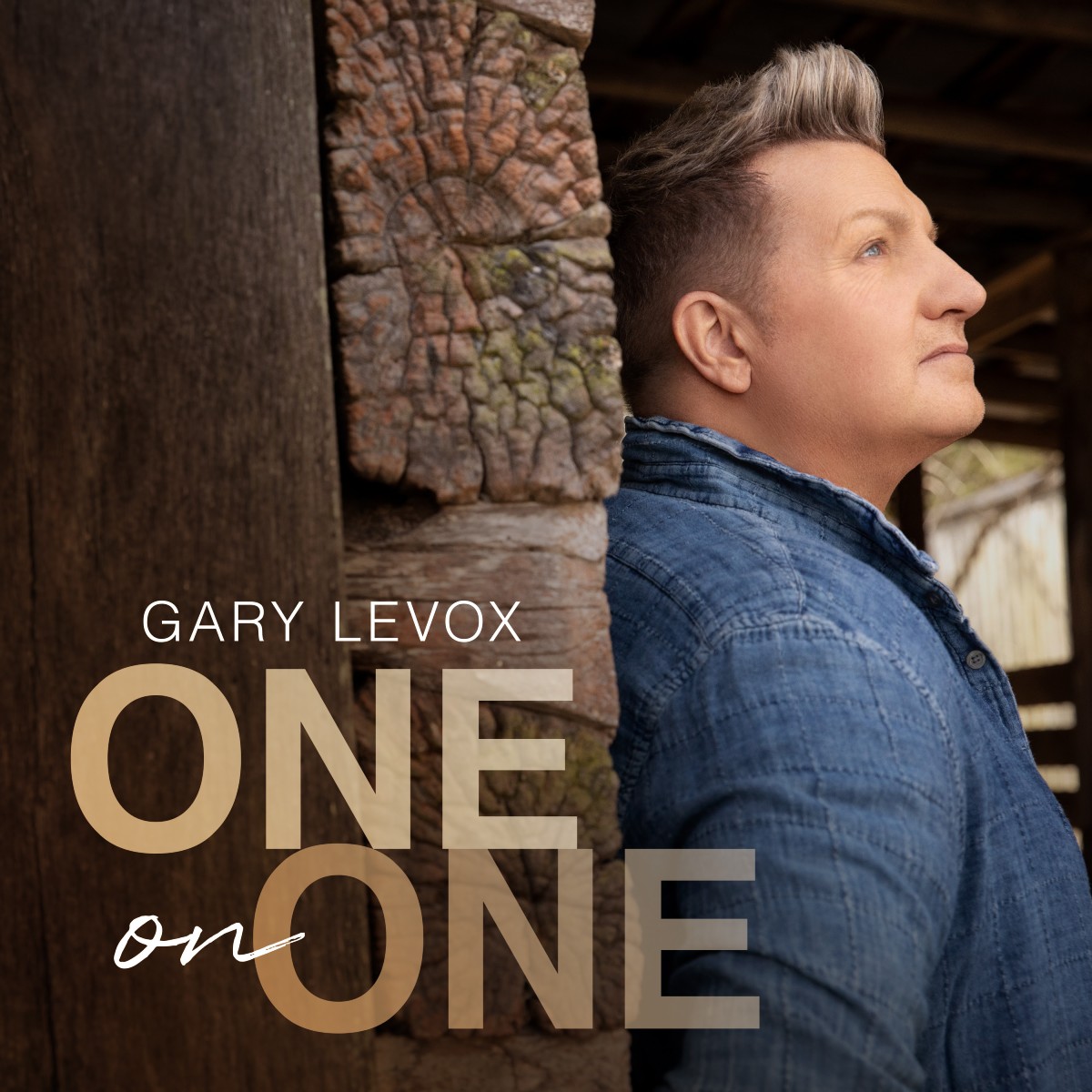 Gary LeVox just announced his debut Christian album! One On One, a five-track collection of songs, will be released on May 21, on Big Machine Records, the same label that Rascal Flatts calls home. One On One includes appearances by MercyMe, BRELAND, Jonathan McReynolds and his daughter Brittany LeVox.
"One On One is my passion project and I have wanted to do this body of work for as long as I can remember," explains LeVox. "I feel so honored to get to collaborate with such greatness throughout this project. BRELAND is a dream to work and sing with, as is the iconic MercyMe. Jonathon McReynolds, one of the greatest singers of our time and my dear friend, wrote a perfect song for us.
"And for my daughter Brittany and I to get to sing a song that Tauren Wells help craft just completed the collection," he continues. "I couldn't be prouder of this project, and the songs that we recorded. This is gonna be an amazing new season and I just hope everybody enjoys it as much as we did making it."
LeVox, who just wrapped up 20 years as the lead singer of Rascal Flatts, hinted that he had plenty of new music coming this year.
"I'm so excited; more excited than I've been in a long time," Gary gushed in a recent episode of Bobby Bones' podcast, Bobbycast (via Sounds Like Nashville). "I love everything that we did with Flatts and being a part of that, and who knows what will happen in the future, but I'm so excited about just having my own songs that I handpicked and helped co-produce. It's just fresh, it's new, it's exciting, and singing about the Lord is going to be awesome. It's been a dream record since I was a kid."
LeVox, who is also reportedly working on a country album, was eager to be able to sing songs about his faith.
"I think anytime I get to sing about Jesus, it kind of takes me to a different place," LeVox said on a recent episode of Land of the BRE Radio on Apple Music Country. "Country music and gospel are just like siblings. It's always been there. Even back from Elvis – I mean, he was doing it. As Rascal Flatts, I've always snuck faith in there in some way, with 'Broken Road,' or 'My Wish,' or that kind of thing. So I've always tried to sneak it in, even if people didn't know what I was trying to do, I was really trying to sneak a little Jesus."
Ahead of the release of One On One, LeVox just released the energetic "A Little Love," featuring MercyMe. See a track list for One On One below, and pre-order the album here.
One On One Track List:
1. "A Little Love (featuring MercyMe)" | Bart Millard, Jordan Mohilowski, Ethan Hulse, Jess Cates
2. "Never Forget (featuring Jonathan McReynolds)" | Jonathan McReynolds
3. "While I Wait (featuring Brittany LeVox)" | Ethan Hulse, Colby Wedgeworth, Tauren Wells
4. "All I See (featuring BRELAND)" | Gary LeVox, Daniel Breland, Matthew McVaney
5. "The Distance" | Gary LeVox, Josh Hoge, Matthew McVaney