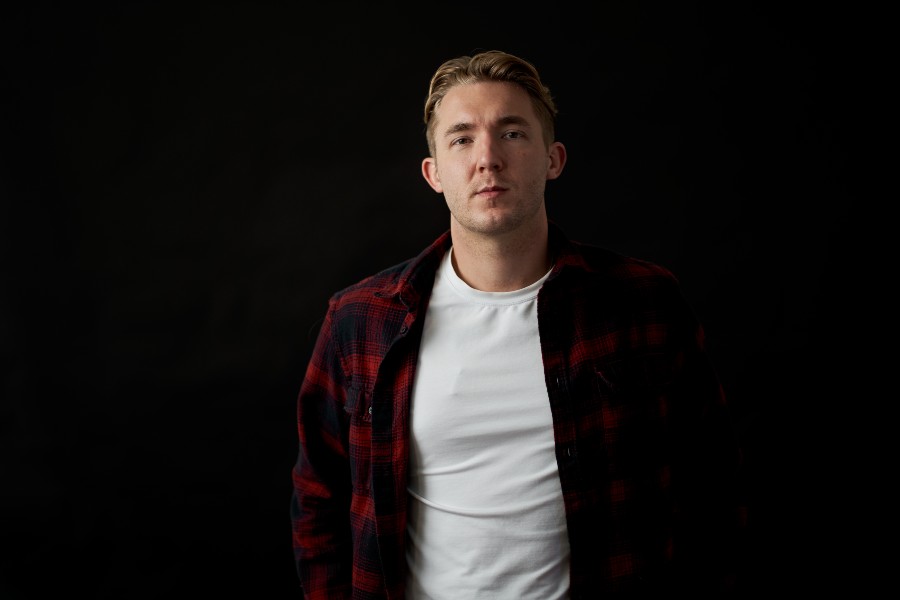 Jordan Lee's debut EP, Why Do I, is out! To celebrate, the Season 14 contestant on The Voice is giving Everything Nash readers an exclusive performance of the title track of his EP.
"Why Do I," along with the other two songs on the project, "Feel Something" and "Leave Me Lonely," are a mix of all of the styles of music Lee grew up on, and still loves today.
"I grew up with country," Lee tells Everything Nash. "Garth Brooks, Tim McGraw, Carrie Underwood, Trisha Yearwood, all those people were on the radio constantly for me growing up. But then, my mom always played Whitney Houston. That was a soundtrack to my life, because she always had that playing. So I learned how to have that soul and that gospel feel. And then I grew up singing in church, so I had that aspect. I grew up in the era where Backstreet Boys, NSYNC — all that stuff was going on.
"So I feel like to me, that's the collection, and when I listened to the EP,  I hear all those things. Then, I hear a little bits of Rascal Flatts' runs that I learned how to sing, that I practiced doing," he continues. "But country to me is at the core because  I love storytelling. I dream of having songs with that. Just tell the story, and you hear a music video in it."
"Why Do I" is the first of likely many songs from Lee, as he hones his craft as both a singer and songwriter.
"The first goal was to create something that felt like me, that didn't feel like I was chasing someone else's sound," reflects the singer. "I'm proud to say I can check that off the list. And the second goal would be just to get that out and let people hear it. Let people find my music, get streams. I wish I could say I wasn't shooting for stars, 'cause that's also part of it. But just to have something out there that I created that I love, and that hopefully resonates with other people."
Lee chose three diverse sounds for all of the tracks on Why Do I, seeing it as his chance to show people his growth and potential as an artist.
"The first song, it pushes me a little bit more lyrically and melodically," Lee notes. "And so, the people that have only heard me sing in church are going to probably hear some of that and be like, 'Oh, that's different.' And then when you hear the last one, it's more what you would think of for me. And so, it's great hearing the different responses. I have the ladies from church that love it. And then you have the young kids that love it too. So I think to me, that's country music as well. That's such a rich representation of that."
Why Do I is available to download or stream here.