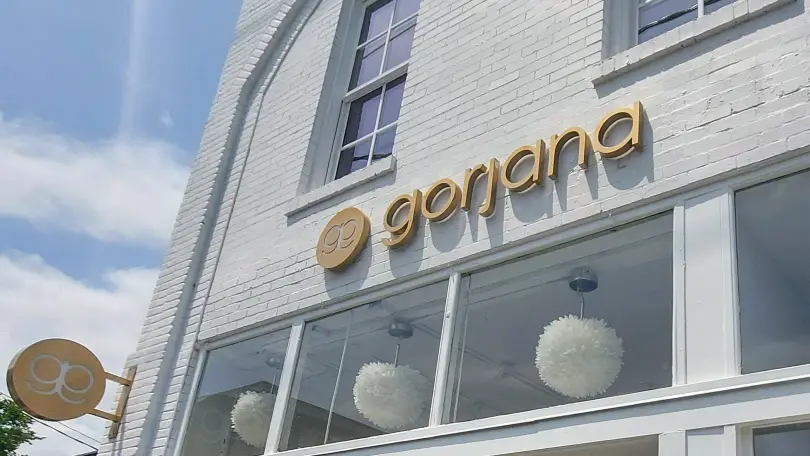 Nashville now boasts a new jewelry store, in the heart of Music City. The California-based gorjana, located at 2301 12th Ave South, is now open for business, offering a wide variety of unique jewelry items.
"Our first foray into the Southeast region is on an intentionally chosen, up-and-coming street," Gorjana Reidel, Co-Founder + Creative Director says of the Nashville location. "We're so excited to welcome our customers into this space, as we entirely transformed our half of the building. Existing fans of our brand will recognize our signature white brick facade, terrazzo tile and blush pink walls, but we hope they'll also enjoy some of the building's original architectural details—intentionally kept to respect and remain true to the building's Nashville roots."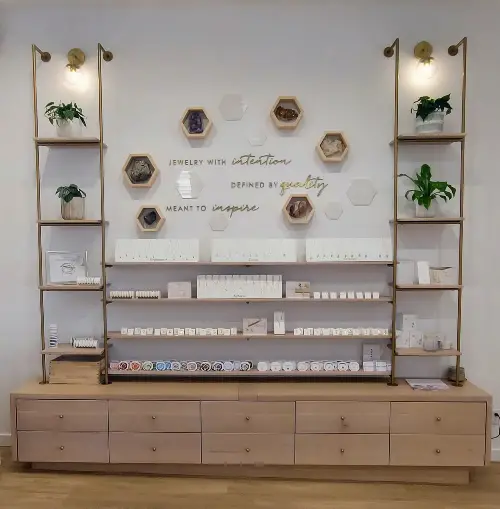 Now that gorjana is open,  manager McKenzie Brandon says there couldn't be a better location for the unique store.
"The street is just incredible," she says. "It's like everybody who comes in is in a good mood. They're usually here on a vacation or a girl's trip or a bachelorette party, which has created such a fun vibe in the store. We've had a blast."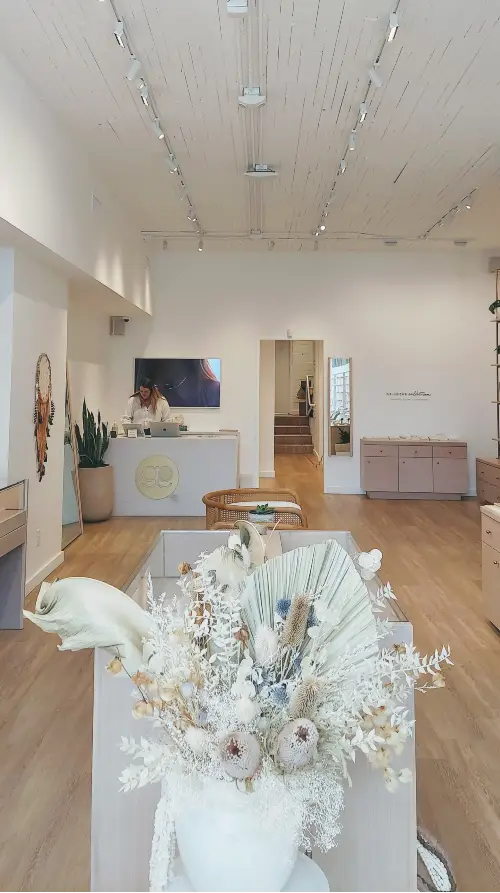 There might not be a coast nearby, but one step inside gorjana takes visitors to Laguna Beach, where gorjana was founded.
"Our jewelry is very California, coastal-inspired," Brandon says. "We have a lot of the coastal inspiration behind all of the designs. Gorjana herself started this brand from the ground up. She started it making jewelry on her bedroom floor, and has not slowed down at all. She tries to pull from a lot of different textures and organic materials. And the pieces are made for layering, so almost everything's adjustable, and super versatile.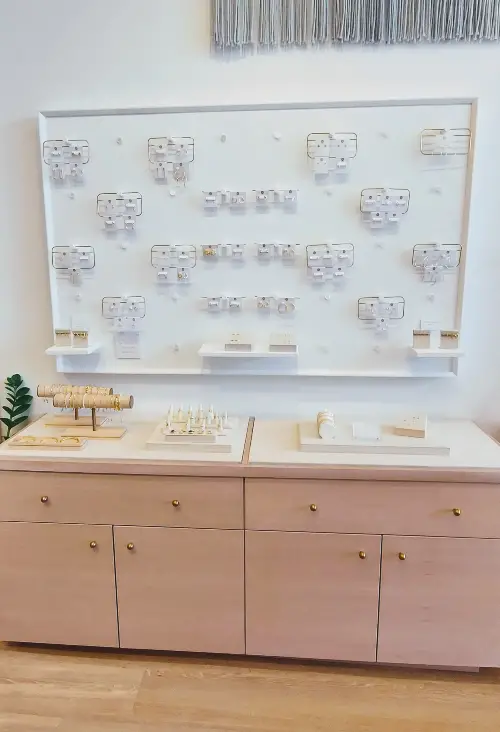 "We have a really wide variety of dainty chains, and really big statement pieces and pieces with that casual, California-like vibe," she adds. "it's supposed to be everyday jewelry that you can just kind of live in. W have fine jewelry and fashion jewelry. We have price ranges from $30 up to a $1000, so there's something for everybody."
gorjana now has multiple locations across the country, with seven new locations planned for the first half of 2022. Find more locations, and shop online, at gorjana.com.