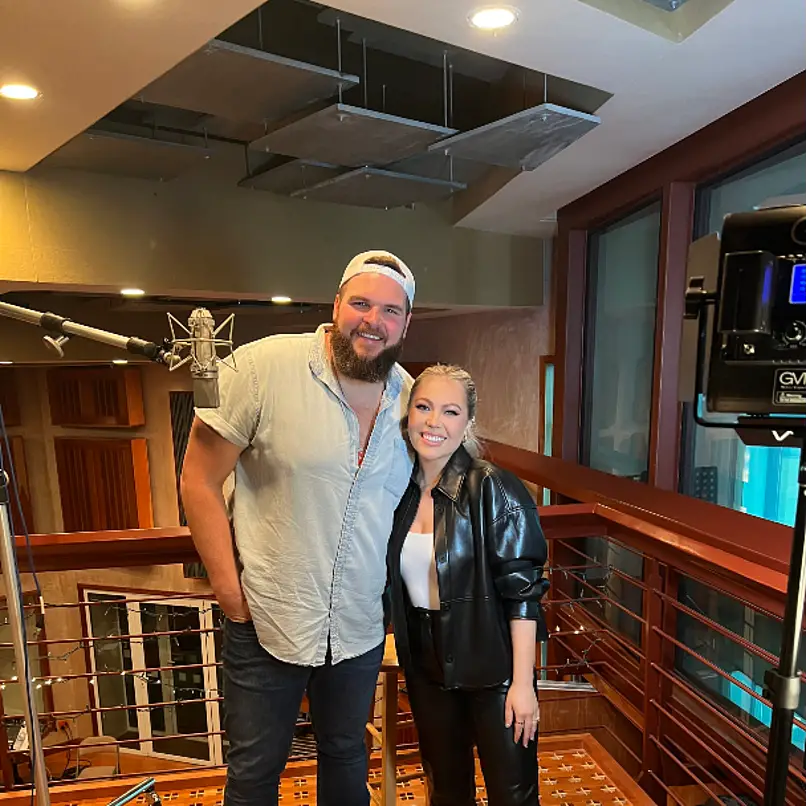 The video for Bri Fletcher,and Jake Hoot's "There's Still Tomorrow" duet is out! The two singers combined their talents for the video for the sweet love song, which Fletcher wrote about a close friend of hers who was getting married.
"I was writing with one of my best friends Katie Austin, who was about to get married and had been thinking about vows for a few days straight," Fletcher says of the song. "She had this idea for the song about how could you say 'I love you,' but more? We had a great group of writers that day and all walked away knowing it was an instant hit."
It was Fletcher who immediately thought of Hoot as the perfect duet partner for the sweet love song, praising the Season 17 winner of The Voice not only for his vocal talents, but his perpetually kind personality as well.
"I was so thrilled to record this song with Jake because not only is he the nicest, most genuine guy, but he is also incredibly talented and picked up the song and even all my crazy requests for vocal runs," Fletcher praises. "I'm so proud of this song and hope everyone loves it as much as I do!"
In addition to "There's Still Tomorrow," Hoot also has another duet out now as well. The 33-year-old also released "Wherever Time Goes" earlier this year, this one with his wife, Brittney.
"It came from a sense of, all three of us are parents and married, and we were all talking about just how fast time continues to go as you get older," Hoot tells Everything Nash. "You're gonna spend that time somewhere, whether it's on your phone, whether it's on the computer, whether it's a video game system, whether it's out fishing. And as it goes quicker and quicker, I feel like it gets more and more precious because it just does seem like there's not as much of it. And so, we talked about that special person being where that time went as you go along."
Download or stream "There's Still Tomorrow" here.