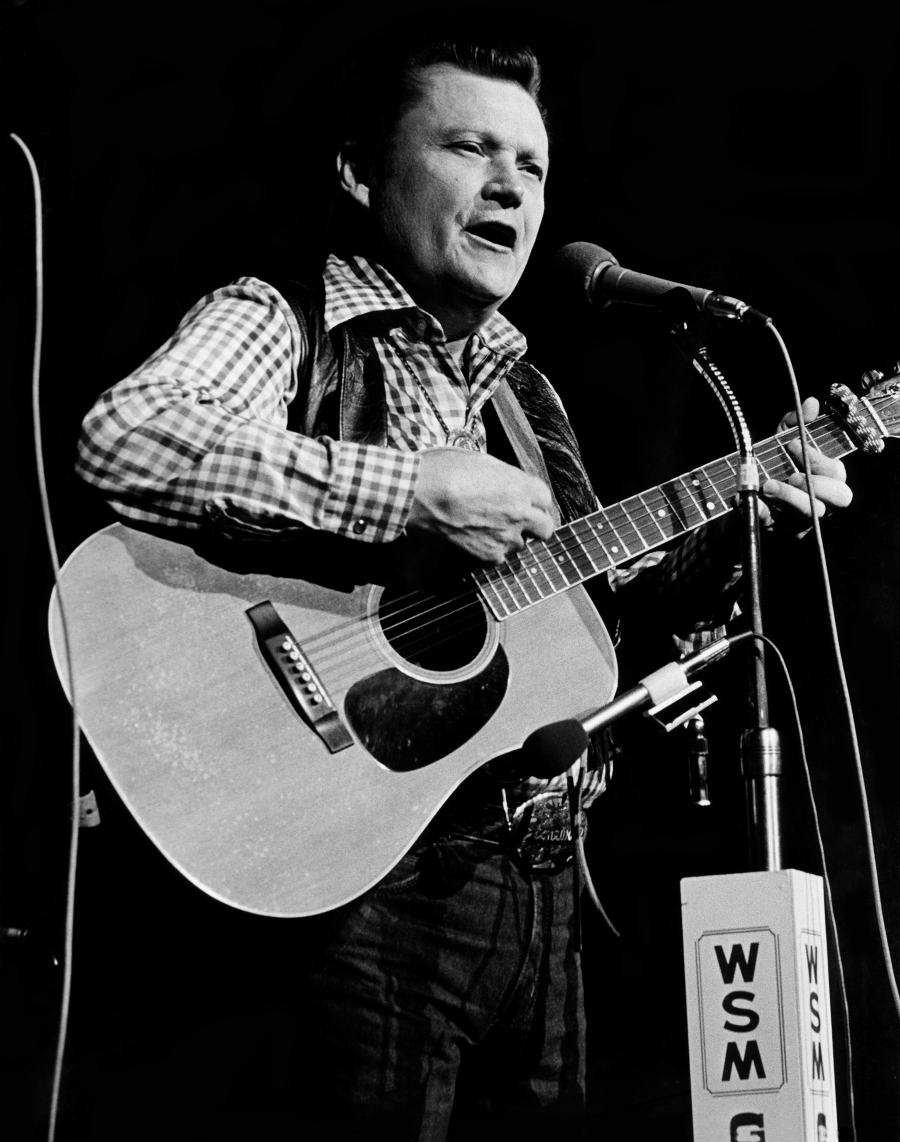 Stonewall Jackson has passed away. The Grand Ole Opry member was 89 years old when he died on December 4, after a lengthy battle with vascular dementia. An Opry member since 1956, Jackson held the distinction of being the longest living member of the Grand Ole Opry when he died.
Jackson had numerous cuts as a singer-songwriter in Nashville, including his most famous hit, "Waterloo," along with songs like "Don't Be Angry", "I Washed My Hands In Muddy Water", and "B.J. the D.J.," among others. Throughout his decades-long career, Jackson had more than 40 songs land on the Billboard country chart.
Saturday night's Grand Ole Opry performance was dedicated to Jackson, with several country artists speaking out about his passing.
"Stonewall Jackson was one of the first Opry stars I met when I started coming to Nashville, and as two ol' boys with Georgia roots, we became fast friends," Bill Anderson said. "We toured the U.S. and Canada together, sharing a lot of laughs and a lot of country music. He was about as 'genuine' a person as I've ever known. He will certainly be missed."
"The Grand Ole Opry has always been a place of fellowship for all artists and I am saddened to hear of Stonewall's passing," Lee Greenwood said. "Although Stonewall and I never recorded or performed together outside of the Opry, his songs have had and always will have a lasting impact on country music. Stonewall will be missed."
"Saddened to hear of the loss of one of the honky-tonk heroes of the '50s and '60s, Grand Ole Opry member Stonewall Jackson went home today. Rest easy sir," said The Oak Ridge Boys' Joe Bonsall.
"I first met Stonewall in the late '50s right before I went into the Air Force while working with my brother Lefty," Davis Frizzell said. "Stonewall was always a lot of fun to be around and I enjoyed hearing him sing all his hit songs on the package shows. It was always an honor to be on the same stage with him."
"Saddened to hear the news of the passing of fellow Grand Ole Opry Member 'Stonewall Jackson," said Rhonda Vincent. "He was a real character. His style was reflected in everything he did. I most recently was driving around Nashville and noticed his tour bus parked. Oh, the stories that bus could tell. He made no apologies for who he was. I admired his grit, and how he stood up for what he believed in. My sincere condolences to his family. Rest In Peace."
Funeral services are pending.
Photo Credit: Courtesy of Schmidt Relations / Bev Le Croy