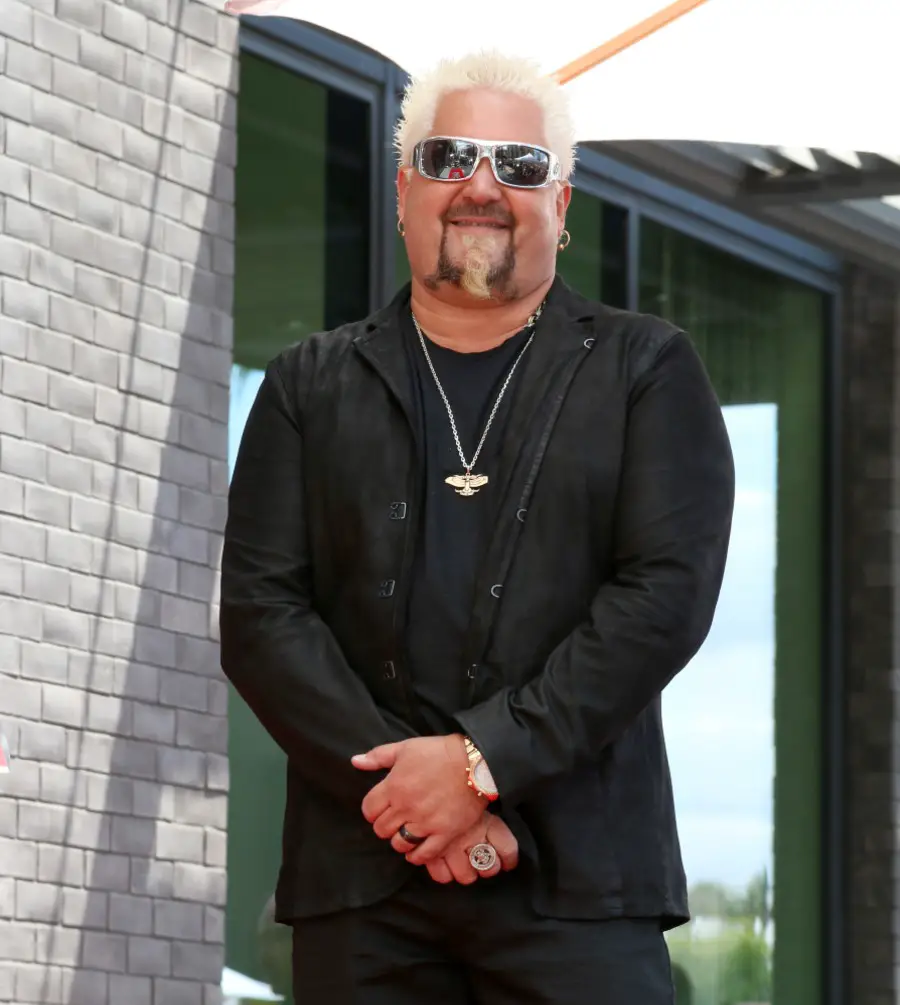 Construction has resumed on Guy Fieri's Chicken Guy! restaurant. The new eatery, which will be located on 2nd Avenue and Commerce Street in downtown Nashville, is to be housed in one of the buildings that was damaged in the Christmas Day bombing.
"You can't keep Nashville and 2nd Avenue down, and with Chicken Guy!, we're proud to be getting this party re-started," Fieri said in a statement (via WKRN).
"We're grateful for the strength of the partnership between Guy Fieri, Robert Earl and FACE, which has proven stronger than all the changes and challenges we faced last year," added Bucky Mabe, CEO of FACE Hospitality, the company that is partnering with Fieri and restauranteur Robert Earl on the project. "We are eager to finish out this project and bring Guy's unique bold tastes and flavors to downtown Nashville."
Chicken Guy!, which is scheduled to be opened this summer, offers all-natural chicken tenders, as well as salad bowls, unique sides like Fried Pickle Chips and Loaded Fries, and Flavortown shakes which include Apple Cinnamon Cereal and Triple Double Mint. Chicken Guy! also boasts more than 20 unique sauces, including their Special Sauce, Donkey Sauce, Curry Mayo, Avocado Crema, Nashville Hot Honey, and more.
There are four Chicken Guy! locations currently listed on the restaurant's website, with several more locations expected to open in the near future.
Fieri also recently opened a delivery-only Flavortown Kitchen restaurant in Franklin, located just outside of Nashville, part of the Food Network star's growing culinary empire, which all started because of his love of cooking as a child.
"I grew up in this little town in Northern California, amazing town called Ferndale," Fieri recalled in an appearance on Late Night with Seth Meyers. "My parents were into macrobiotic cooking. It was mid-'70s, and it was steamed fish and bulgur. You name it. We didn't have — none of my friends were too interested to come over and eat spinach pasta. No one had ever heard of it. My parents were both really good cooks, so I really appreciated great food. The deal was in my family, whoever cooked got to make the decision what we were going to have for dinner. I was kind of done with the steamed salmon.
"So I started going to the grocery store, which was a little store in our town that you could sign the tab for," he added. "I went to John the butcher, and I said, 'Hey, we gotta get some meat man. What do you think?' And so I started cooking at a young age, about nine or ten, and that's how it got started."