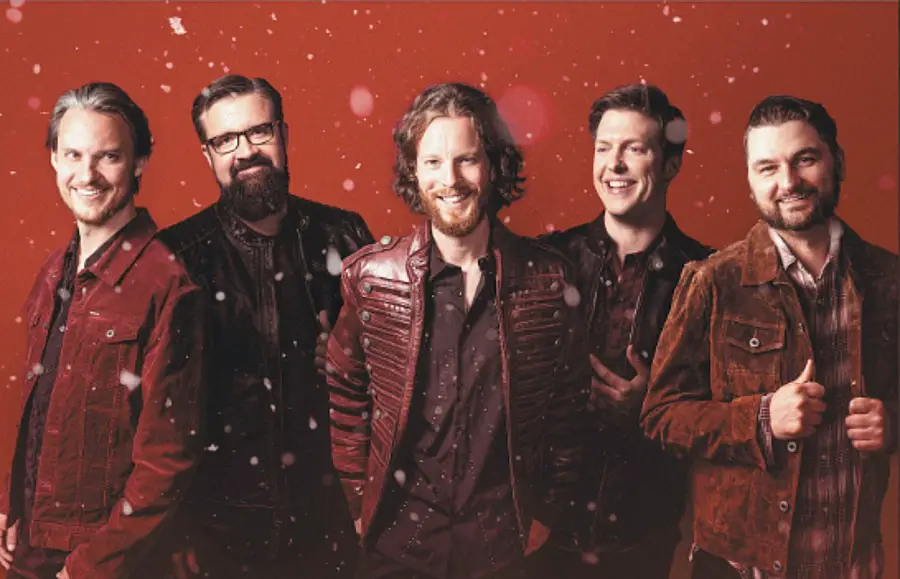 Home Free is more than ready to head out on their upcoming Warmest Winter Holiday Tour. The 14-date trek will kick off on December 1, one year after their originally-scheduled Warmest Winter Holiday Tour had to be postponed because of the pandemic.
"There is a special kind of indescribable magic that only exists between performers and audiences via live music," Home Free member Tim Foust says. "It's hard to believe it's been over a year since we've been able to share that connection with our fans. We're more than ready to get this show back on the road."
Included on the Warmest Winter Holiday Tour are stops in Nashville, Tennessee; Dallas, Texas; and Mankato, Minnesota, which is where Home Free got their start.
"It feels so great to finally be able to say we're hitting the road again on tour," says founding member, Adam Rupp. "And to top it off, we're headed back to where it all began – my hometown of Mankato. We've performed there many times, but because of the break we've had, that show, in particular, is going to be all the more special."
We've missed performing for y'all so much this past year, probably even more than you've missed seeing live music!

It gives us the most tremendous pleasure to announce our 2021 WARMEST WINTER TOUR!!

Pre-sale is available to Patrons right now! pic.twitter.com/j6CpvzTzRp

— Home Free (@HomeFreeGuys) April 26, 2021
Home Free first announced their Warmest Winter Holiday Tour was happening in 2021, via Patreon.
"It's time to get the band — and you — together again," Home Free shared. "It'll be the first time everyone has been together since the Warmest Winter holiday special taping in early November 2020. Since November, the light at the end of the tunnel of the pandemic has gotten brighter for many of us. Most of Home Free is completely vaccinated for COVID-19, and we're beginning to see a sense of confidence for the latter half of 2021."
Home Free released their Warmest Winter album last year. Although unable to tour to support the record, the 12-track project had a timely message, especially in 2020.
"At a time in our country when there's a lot of polarization, we just wanted to have a message of unity,"  Foust told American Songwriter. "If you take any two humans from any two places on the planet, they'll always have more in common than they may have different from one another, but there are increasing forces that try to get us to focus on our differences. We're just trying to get people to think more about the ways we're alike, then respond appropriately to that."
Home Free's Warmest Winter Holiday Tour kicks off in Evansville, Indiana. Their rescheduled Dive Bar Saints Tour will begin this fall. They will also perform at the Grand Ole Opry this Saturday, May 1. See all of their upcoming concerts here.