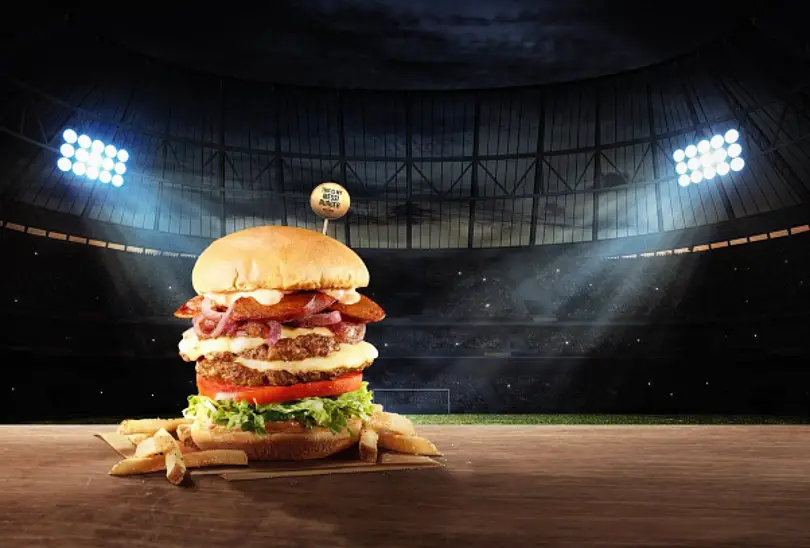 Hard Rock Cafe in Nashville is unveiling a new burger, and it's for an important cause. The downtown eatery is partnering with Hard Rock Cafe restaurants all over the world with the Messi Burger, created by soccer pro Lionel Messi. A portion of the proceeds will go to the LIVE GREATNESS campaign. Launched in 2021, the LIVE GREATNESS campaign is described as "aiming to inspire fans while calling on them to unite under their love for the iconic entertainment and hospitality brand," since its inception in 1971.
Messi, a brand ambassador for the LIVE GREATNESS campaign, crafted the Messi Burger himself. Chef Vito Randazzo describes it as Messi's "ideal burger," with "a double stack of ground beef patties, provolone cheese, sliced chorizo, caramelized red onion, and Hard Rock's signature, spicy, smoky sauce." Patrons can ask for it extra "Messi" by having it topped with a fried egg.
The Messi Burger is more than just a chance to try a unique menu item at Hard Rock Cafe. Instead, it is also a nod to Hard Rock Cafe's principles that have guided them since the beginning.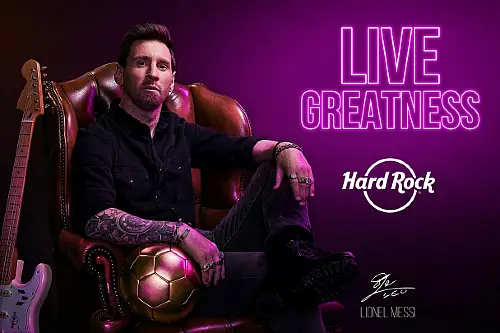 "The collaboration is a tribute to Hard Rock's roots, as our world-famous T-shirts came about when the original Hard Rock Cafe London sponsored a local soccer team in the 1970s," Randazzo tells Everything Nash. "Messi became the Hard Rock brand ambassador as Hard Rock celebrated our 50th anniversary in June of 2021. Hard Rock and Messi have come together to unveil a new collection of merchandise, which includes some of Messi's iconic symbols such as the number 10, the lion, and his own logo."
According to Randazzo there isn't a better person to promote the LIVE GREATNESS campaign than Messi.
"On the soccer field and in everyday life, Messi exemplifies our values and carries LIVE GREATNESS in his actions, every day. LIVE GREATNESS amplifies our mottos 'Love All – Serve All,' 'Take Time to be Kind,' 'All is One' and 'Save the Planet,' and reintroduces them to a whole new audience," Randazzo explains. "Hard Rock aims to galvanize and inspire our guests around the world. We are asking them to unite, to inspire others, and to embody values that define an icon."
In addition to enjoying the Messi Burger, a social media challenge is currently underway as well.
"People record themselves taking the biggest bite they can possibly take of the Messi Burger then turning the burger to the camera to show how much they got, and show how messy their face and hands are," says Randazzo. "They then have to challenge their followers to visit Hard Rock Cafe to try the Messi Burger, see if they can take a bite of the burger as big as them, and show how messy they get too. The Messi Burger needs to be ordered with a fried egg to make the challenge as messy as possible!"
When posting to TikTok or Instagram, include the hashtag #LetsGetMessi to participate in the challenge.
Hard Rock Cafe Nashville is located at 100 Broadway in Nashville. Find more information about Hard Rock Cafe's LIVE GREATNESS campaign here.