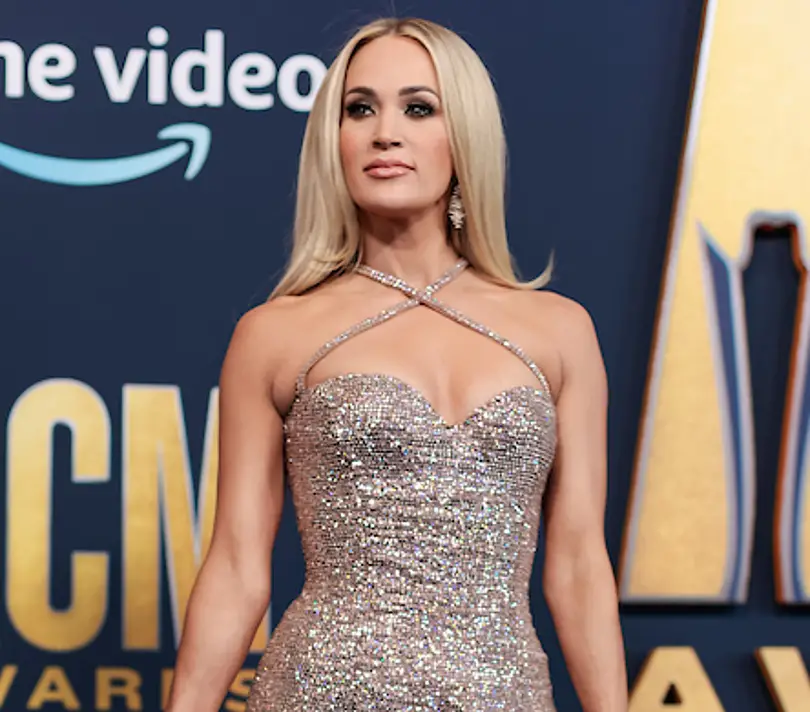 It's been more than three years since Carrie Underwood released a country album of original music, with her 2018 Cry Pretty record, but that might soon change. The Oklahoma native, who released both the holiday My Gift album in 2020, plus My Gift (Special Edition) in 2021, as well as the gospel My Savior last March, hints that new music might be out, and soon.
"I'm always working on something," Underwood teased in the press room following the ACM Awards. "Obviously we can't spill too many beans right now, but my fans know what I mean when I say soon. Soon. They actually hate it when I use that word, because they're like, 'What does that mean?' But it's been busy, for sure."
Underwood won an ACM Award for Single of the Year for her collaboration with Jason Aldean on If I Didn't Love You." Underwood was also nominated for Entertainer of the Year, which went to Miranda Lambert — a victory Underwood celebrated as well.
"It is wonderful, because there are always so many incredibly talented women in the genre, and Miranda's long overdue for winning this award," Underwood said. "So I couldn't be more proud of her as a sister in this genre of music, in this industry. There were a lot of incredible females on stage tonight, and I look forward to more of that happening."
Aldean and Underwood performed "If I Didn't Love You" at the ACM Awards, with Underwood descending from the ceiling during the song.
"This is my home away from home, with our [Las Vegas] residency not too far away from here," Underwood said of their performance. "I feel like I've gotten a taste for Vegas showmanship, and it's just so much fun. We were trying to think of ways to make this performance fresh and fun, and what else we could do. The song has been such a huge success, and we love it so much. We really just wanted to take a moment to celebrate it. When somebody said, 'How would she feel about descending from the ceiling?' I was like, 'I feel good about that.' I was excited. It's something I've never done before, and I'm always up for trying new things, adding a bit of a danger to the performance."
Underwood will resume her residency at Resorts World Theatre on March 23. Find a list of Underwood's upcoming shows here.