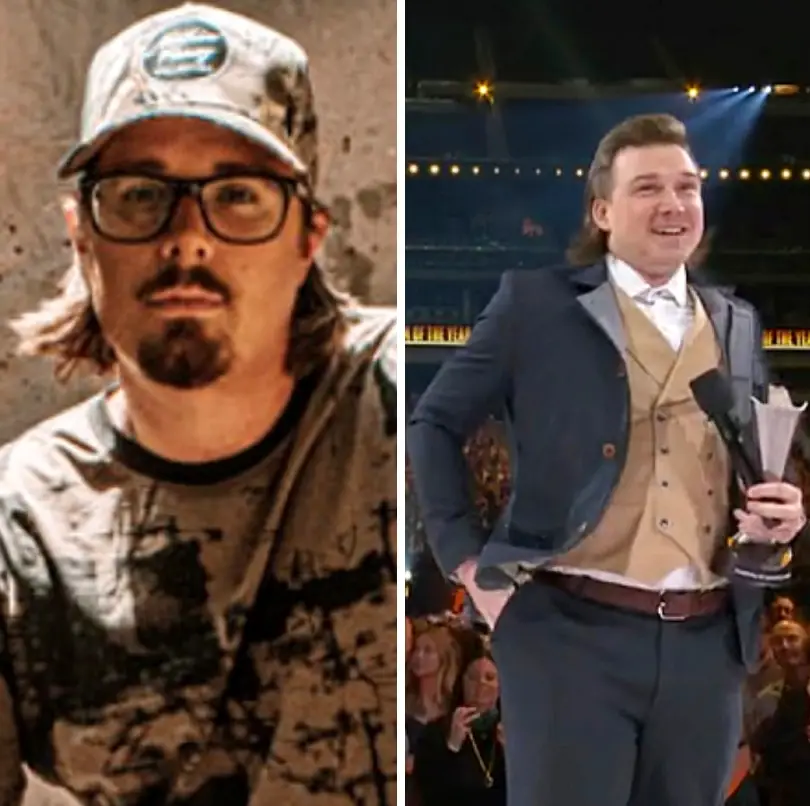 Morgan Wallen had plenty of people turn their backs on him after he uttered a racial slur last year, but one person who didn't is his good friend, HARDY. The 31-year-old, who won the ACM Award for Songwriter of the Year, has stood by Wallen especially in the last year, which is why he was thrilled to see Wallen win the ACM Award for Album of the Year, for Dangerous: The Double Album.
"Me and my fiancee cried, I think, more over that award than this one," HARDY told Entertainment Tonight while holding his ACM Award. "It means a lot for him. It means a lot. He works very hard. He deserves that award. For those that don't know, your peers, our co-workers vote for who should win this award. To know that the entire country music industry voted for him to win that — everybody deserves a second chance, and deserves a chance to fight for themselves, and that's exactly what's happening. So this was bigger than that award for him. It meant a lot, and I'm very proud of him."
HARDY shared the Songwriter of the Year with Jesse Frasure, Nicolle Galyon, Ashley Gorley and Josh Osborne, an impressive list of hit songwriters, which is why he was blown away when he won.
"It hit me pretty hard when I found out," HARDY concedes. "I care so much about the songwriting industry, and everything involved. The grind, the young ones, the OGs. I'm more passionate about that than I think anything in the music industry. So this one, it's gonna be easier to process because I definitely care so much about it, if that makes sense. It's really important."
HARDY also spoke out about the honor backstage after the ACM Awards ceremony.
"[It means] everything. Literally everything," HARDY said. "I moved to Nashville to be a songwriter … Songwriting is the most important thing to me in the music industry. I have a burning, burning passion for it, and so the fact that I won is incredible, and the fact that other people thought that I deserved that award is also incredible. I'm incredibly honored."
In addition to writing and releasing his own music, HARDY has helped pen some of the biggest recent hits in country music. including Jameson Rodgers' "Some Girls," "Up Down" with Wallen and Florida Georgia Line," and Blake Shelton's "God's Country," as well as Shelton's current single, "Come Back As A Country Boy," and more.