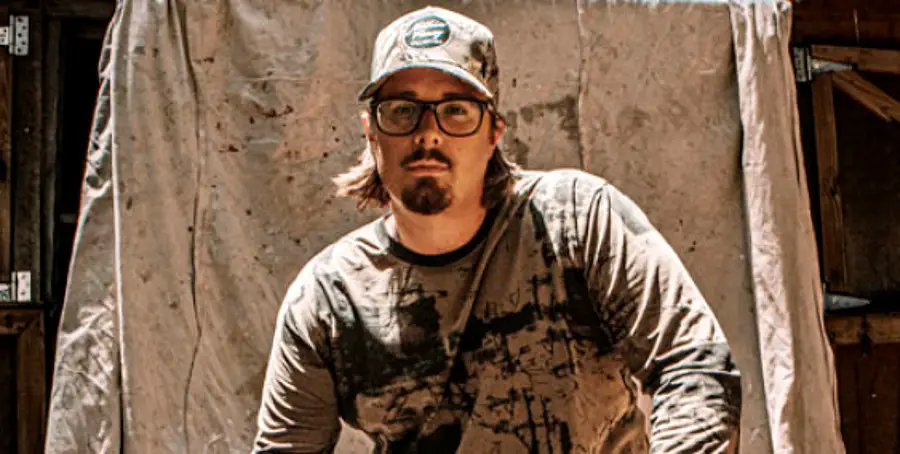 HARDY is officially off the market. The singer-songwriter, whose real name is Michael Hardy, proposed to his longtime girlfriend, Caleigh Ryan, at the Lyric Oxford in his home state of Mississippi over the weekend.
"I'm not her boyfriend anymore," HARDY announced on social media, along with a photo of him getting down on one knee, with rose pedals strewn on the floor.
I'm not her boyfriend anymore ❤️ pic.twitter.com/u3sVymf3yr

— HARDY (@HardyMusic) August 23, 2021
Country stars were quick to congratulate HARDY for his good news.
"Congrats buddy and congrats to your beauty as well!" said Jake Owen.
"OMG CONGRATS!! Love y'all!!" RaeLynn said.
"Congrats bro! Wishing y'all all the blessings," Jason Aldean wrote.
"Congrats buddy," Luke Bryan said.
Caleigh has been the muse for several of HARDY's songs, including "Hate Your Hometown," from his 2020 A Rock record.
"'Hate your Hometown' hits the nail on the head," HARDY previously told Everything Nash. "That song was about when Caleigh was graduating. That's a very specific song. That's not a universal idea at all. She had just graduated from Ole Miss and was going back to San Diego for a month. just to get some of her things. The plan was for her to move to Nashville. And I very selfishly thought to myself that I hope when you go back … I just hope you have a bad time, because it's such a lovable place.
"I was like, 'I don't want you to go back after college and realize that you miss your home state.,'" he added. "And so, that's obviously very specific to the situation."
HARDY is currently at radio with Toby Keith and Brantley Gilbert, on their collaborative "The Worst Country Song Of All Time," which HARDY co-wrote.
"HARDY threw the idea on the table, and he said, 'Guys, I know this is crazy, but I had a title I put down in my phone: 'The Worst Country Song Of All Time,'" Gilbert said. "We all laughed it off because obviously it was a joke. Then we all were throwing out lines we thought were funny. The next thing you know, we've got this song written, and the rest is history in the making."