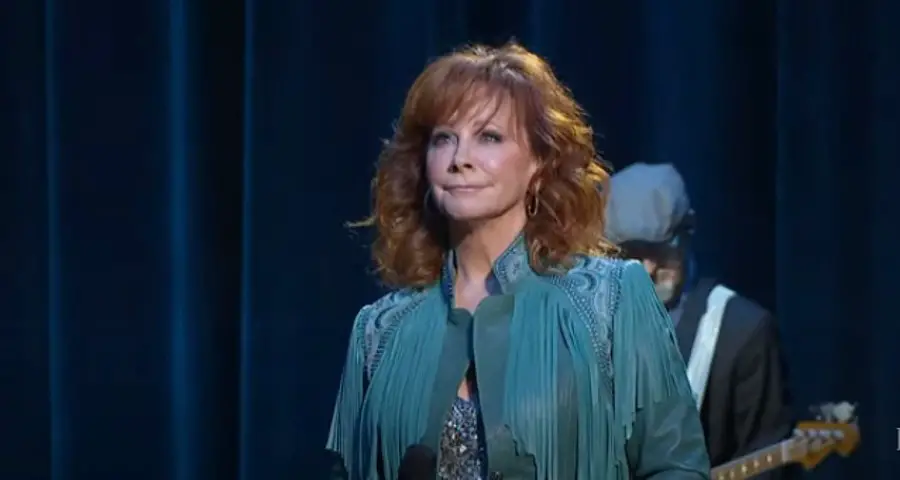 Less than a month after Reba McEntire said that she and her boyfriend, CSI: Miami actor Rex Linn, had previously had COVID-19, the 66-year-old reveals she actually did not have COVID-19, but another virus instead, even though when she was tested for COVID-19, it came back positive.
"I did say that I had COVID but when I got tested, my antibodies — it came up that I had not had COVID. I had my antibodies from my vaccine," McEntire revealed on Talk Shop Live. "So I had all the symptoms … I did get tested, and the test that I had, it said that I had it. But then the nurse that came and tested me for my antibodies said that I probably had the RSV virus."
"It copies all of the symptoms of the virus," she added. "This virus, it's really tricky. It affects everybody — everybody's symptoms are different. Some symptoms are the same, but a lot are different."
McEntire may not have had COVID-19, but she feels for those who have had it, and their loved ones.
"I'm praying for everybody who's contracted it, family members, friends," said the singer. "I'm sure praying for all of you. Whatever I had, it sure wasn't fun."
McEntire postponed her Reba: Live in Concert Tour, first from 2020 to 2021, and hints she may have to postpone it again.
"I have no idea what plans for next year are," McEntire previously said. "The COVID thing has really hit hard and spikes are going everywhere right now … and it's all over the country — this new variant. We have plans right now to go back on tour in January, February and March. We have plans with being with Brooks & Dunn at Caesars in December — the first two weeks, almost three weeks of December — but we don't know if that's going to go."
McEntire will release her box set, REVIVED REMIXED REVISITED on October 8. The collection was her chance to revisit some of her earlier songs, including some that were never released as singles.
"I've been continuing to make new albums, and we really haven't spent the time to slow down enough to revisit and work the catalog and remind people of what we've done in the past," McEntire told Variety. "I'm really a forward thinker, so that was a little out of my realm," but when presented with this idea, she says she was thrilled. "I think it's very important to keep the songs of mine that my fans grew up on (alive). My fans are very loyal, very sweet to me, and I think they're going to enjoy this three-album package where they can sit down and say, 'Oh, I remember when Reba sang that in Omaha.'"
Read '12 Nashville Venues That Require Proof of COVID-19 Vaccine' here.