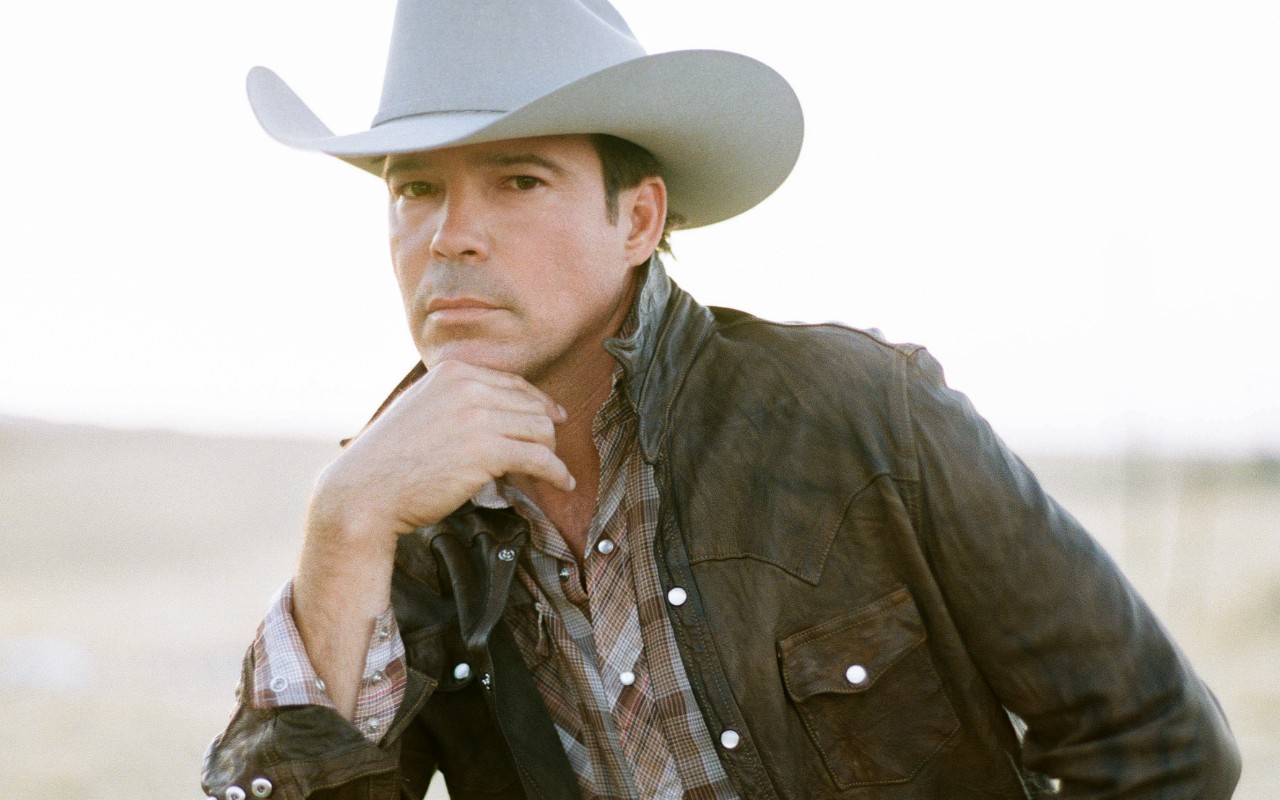 Clay Walker might have experienced a lot of heartache in his life, but he made a vow early on not to sing about it. The 52-year-old decided at the onset of his career to only sing positive, uplifting music — a promise to himself that he has kept for almost 30 years.
"It was intentional. It's always been intentional for me to be more positive," Walker reveals on Apple Music's I Miss…90s Country Radio With Nick Hoffman. "I had a lot of sadness in my life, childhood, teenage, adult life. Everybody's got plenty of baggage that they can put out there, and a lot of artists do that. I always felt like I was blessed, that God had blessed me beyond anything I deserved. What could I do with music that would be more or less spreading the gospel? Because I'm not a preacher and I'm never going to be. I wanted to be real, earthy, who I am."
Walker reached out to a friend of his, David Hunter, a minister, and asked him for advice about how to focus on positive, uplifting things in his music.
"He said, 'Your message is joy," Walker recalls. "'When you bring joy to people's lives, you're showing them what God is. Not preaching it to them, you're showing them.' I could've gone more the brokenhearted cowboy because I've been there. But it makes me feel good to see the joy on people's faces when they're at the concerts and they're singing my songs. If I had the choice, I'd rather make someone smile than cry."
One of Walker's favorite songs that he ever recorded is "Live Until I Die," which he wrote. The song, his second single from his eponymous debut album, is as authentically him as anything Walker has ever written.
"That song is my autobiography," Walker shares. "So when I play it every night, there's something a little bit different for me in it. Every night, I'm walking down that road and there'll be the blackberries that I picked as a kid, the muddy roads and muddy feet. It's just true. We'll do a show on the road where it's raining and it'll be outdoors or whatever. There'll be mud everywhere and I'm just smiling because it just fits who I am."
Walker just released Texas to Tennessee, a record that became a surprising answer to a prayer the singer had prayed when he felt discouraged by his career.
"There was a point that I told God, 'You know, I've always envisioned that I was going to have an enormous career and all that, but this is in your hands, and I surrender,'" Walker tells People. "I basically said, 'If you want this for me, I'm all in. And if there is something else out there for me, then I'm all in with that too.' … Creating this album has been a process that I've enjoyed more this time than ever before. It was partly due to the experience I've had in the past doing it, but it was also about the people that help put this one together … and it took a village."
Texas to Tennessee is available at ClayWalker.com.