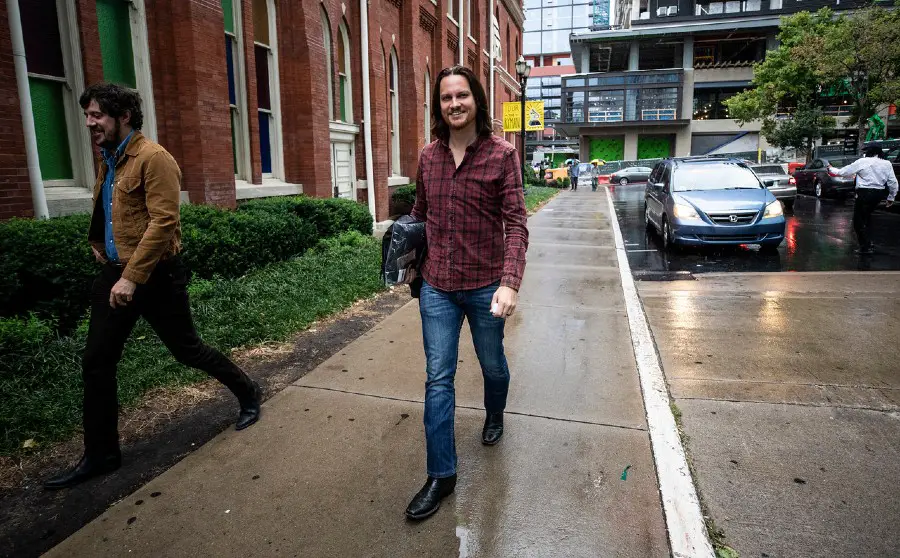 We are back with another 11 questions, this time for Home Free's Tim Foust! We asked the Texas native some of the things we were dying to know, like what he loves about Nashville, his favorite place to vacation, and more. Read on to find out all the details about Home Free's resident bass singer.
1. When did you move to Nashville, and why did you decide to move?
2014. I came for the music and stayed for the food.
2. What is the best part about living in Nashville?
The sense of community among the musicians.
3. Anything you miss from home?
I gotta admit that Nashville is lacking Cajun cuisine… Somebody fix that!
4. Where is your favorite place to eat in Nashville, and why?
If I must pick a favorite, I'll go with Pelican & Pig. There's a reason it was named the 2019 Restaurant of the Year by Eater Nashville. Artisanal, yet unpretentious. And the pastry chef has a true gift.
5. Where is the best place in Nashville to hear live music?
Station Inn, particularly Monday nights with Larry Cordle, Carl Jackson and Val Storey!
6. What's your biggest Nashville pet peeve?
The inadequate infrastructure could not keep pace with the influx of humans. We desperately need new and better roadways, as well as expanded public transit.
7. Where is your favorite vacation spot?
Nearby – Gulf Shores, Alabama. If I'm traveling – Mo'orea (French Polynesia)
8. Who is your dream collaboration?
I wanna record a bass duet with Josh Turner!
9. Did you ever consider doing anything for a career besides music?
I'd love to host a show on the Food Network!
10. How would you describe Nashville to someone who has never been here?
A major city, with small-town charm, and a music scene rivaled only by the food.
11. What is something people would be surprised to know about you?
I once performed with a dance company in a Paula Abdul competition. We won.
Home Free just announced the release of their upcoming Christmas album, Warmest Winter. The record, which includes collaborations with Alabama, Rachel Wammack and Striking Matches, will be released on November 6.
Want more Home Free news? Read our 11 Questions with Austin Brown here.