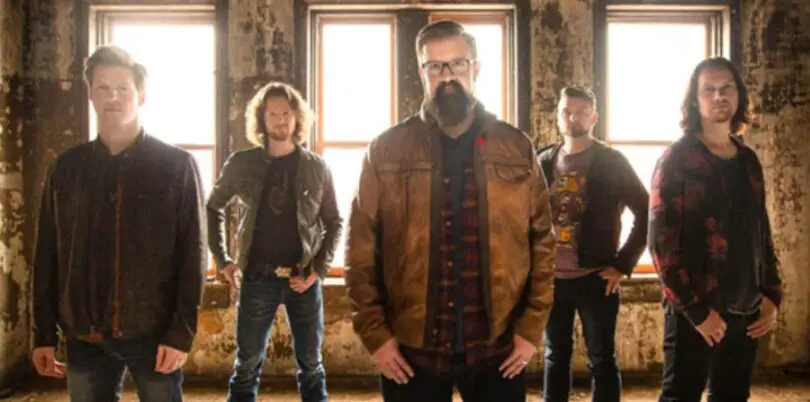 Home Free thrilled fans all over the globe when they announced they were releasing a new album, Land of the Free, this month. The patriotic-themed record, focusing on their love of the United States, has been a long time coming for Home Free, and their fans. Keep reading for all the details on their next record.
1. The songs
There are 10 songs on Land of the Free, all with a central theme of celebrating their love of America. Some of the songs have already been released, including "God Bless the U.S.A.,"People" and "American Pie."
2. The cover songs
Included on Land of the Free are a cover of the Tim McGraw and Tyler Hubbard, song, "Undivided," Brooks & Dunn's "Only in America," The Chicks' "Travelin' Soldier," Dire Straits' "Brothers in Arms" and Bruce Springsteen's "Born in the U.S.A." Home Free also put their own take on the classic patriotic tune, "America (My Country 'Tis of Thee)."
3. The guests
Lee Greenwood and the United States Air Force Band join Home Free on "God Bless the U.S.A.," while Don McLean joins them on "American Pie" and Jeffrey East joins them on "People."
4. The original
There is one original song on Land of the Free, which is the title track. Tim Foust co-wrote it with Chris Chatham.
5. What Home Free says about "God Bless the U.S.A."
"Sonically, this song, when you listen to it — it's really powerful when that choir comes in and you hear Lee Greenwood singing the song in a way that you have never heard him sing it before," Austin Brown tells Everything Nash. "I mean, it is really powerful and I'm not usually that passionate about our music, to this degree. It's really special. We do a lot of great music and I'm so proud of all of it, but this song is something that I'm going to hang my hat on for the rest of my life, no matter what else we accomplish. Being able to do this song in a moment like this right now, it's powerful."
6. What Home Free says about "American Pie"
"It's just one of the songs that we grew up with," Brown says in a behind-the scenes video of the recording of "American Pie." "This is one of those songs that I heard a million times as a kid. I swear I knew every word to it. My mom, one of her favorite artists is Don McLean."
7. What Home Free says about "People"
"This is an emotional one for us," Home Free tweeted when it was released. "[Rob Lundquist] may or may not have cried when watching the final video."
8. What Home Free saiys about "Travelin' Soldier"
"When Austin first suggested we cover this song, it had been years since I heard it – and to be perfectly honest, I had forgotten just how beautiful and tragic it truly is. After listening to it again, I was totally on board," Lundquist says. "I know this one hits home for a lot of people – myself included. My dad was in the Army when I was born, and when my parents heard our version of this song for the first time, they both had tears in their eyes. Needless to say, there's something really special about this song, and I'm so glad we decided to sing it."
9. Release date
Land of the Free will be out on June 25. It is currently available for pre-order at HomeFreeMusic.com.